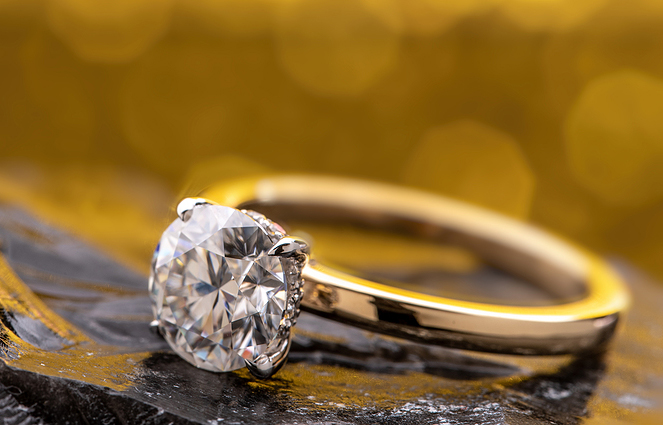 When it comes to engagement jewellery, it is tough to dethrone the classic round mined diamond.
This is according to a poll of more than 1000 engaged and married women, conducted by Shane Co. The survey, which set out to investigate shoppers' thoughts regarding current engagement ring styles and the overall ring-buying experience, saw more than 60 per cent of respondents say they prefer a natural diamond centre stone, while 12.5 per cent reported preferring a laboratory-grown diamond.
When asked about gemstone cut, 36 per cent favoured a round centre stone. The next most-popular option was princess cut (20.7 per cent), followed by oval (11.2 per cent) and emerald (7.6 per cent). The majority preferred a solitaire setting (29.3 per cent), though vintage (14.3 per cent), classic (14 per cent), three-stone (11.9 per cent), and halo (10 per cent) were also popular options.
A stone of 0.5. to 1.0 carats was the preferred size for most (36.2 per cent), followed closely by 1.1 to 1.5 carats (25.5 per cent) and less than 0.5 carats (20.9 per cent).
Finally, when it comes to cost, most of those surveyed (41 per cent) paid between $2001 and $5000 for the ring, followed by:
$5001 to $8000 (27 per cent)
$2000 or less (21 per cent)
$8001 to 10,000 (six per cent)
$10,001 to $15,000 (three per cent)
For more, click here.