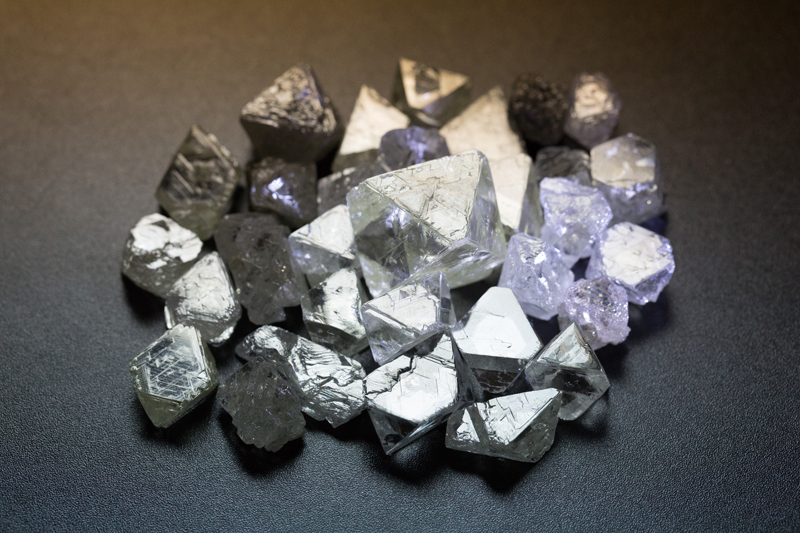 Have you been keeping up with Marc Choyt and Kyle Abram's ethical sourcing features in Jewellery Business? If so, you won't want to miss our upcoming August issue.
In "Sourcing 'responsible' diamonds: Where morality meets storytelling," Choyt and Abram discuss marketing narratives as they pertain to jewellery sourcing, unpacking the complicated relationship between the diamond industry and Russian mining groups.
Check out the excerpt below:
In 2004, the Russian submarine B-871 was christened 'the Alrosa'—a.k.a. 'The Diamond Submarine.' The Russian Navy was honouring the diamond mining company of the same name for its years of financial support.
Alrosa (the company) provides about 30 per cent of the global diamond supply. It is one-third state-owned and, in 2021, generated US$943 million in net profit. Alrosa also serves as a poster child of 'responsibility' and patriotic support for the Russian Federation.
In 2016, two years after the Alrosa (the submarine) supported Russian forces in the annexation of Crimea, Alrosa (the diamond mining company) became a certified member of the Responsible Jewellery Council (RJC). The council's code of practices covers "…not only standard finance and legal compliance issues, but also ethical business practices, such as anti-corruption, human rights, decent labour conditions, social responsibility programs, and protections of the environment."
Alrosa sat as vice-chair of the RJC in 2018. Further, the company maintained its RJC certification, despite its failure to respond to a July 2021 tailings spill at the Catoca mine in Angola (of which it owns 41 per cent). The spill devastated aquatic life, killed 12 people, and made thousands sick in both Angola and the Democratic Republic of Congo (DRC).
Alrosa's CEO, Sergei Ivanov, is the son of a former Russian minister of defense and chief of staff, and was among the first batch of oligarchs targeted in sanctions put forth by the U.S. In March of this year—after facing industry-wide backlash due to Russia's invasion of Ukraine—Alrosa voluntarily abdicated its position as vice-chair of the RJC. A month later, the company (again, voluntarily) suspended its membership to the RJC.
RJC subsequently issued a statement on Alrosa's departure, which describes a "comprehensive, third-party legal review to ensure [RJC] had the appropriate authority within its constitutional documents to take action," and asserts "taking any action prior to the delivery of the legal opinion would have exposed the RJC to significant legal risk."
RJC's position, thus, is it did not know whether it had the legal authority to suspend or remove Alrosa's membership—which implies it had never previously considered suspending or removing any participant's membership in its 17-year history.
At the conclusion of this statement, chair David Bouffard re-asserts the RJC's mission is "…to ensure all jewellery is responsibly sourced."
Of course, Bouffard is 100 per cent right. RJC functions as both a trade association and certification agency. Its 'responsibility' is to the business interests and shareholders of its membership—including Alrosa, which also extracts uranium for Russia's nuclear weapons program.
To read the rest of Choyt and Abram's article, be sure to pick up our August issue!
Columnists' opinions do not necessarily reflect those of Jewellery Business.