A new lease on life

Demand for diamonds in markets like China may in the end make it worthwhile extending the life of Ekati and Diavik.
A report commissioned by the Antwerp World Diamond Centre (AWDC) and prepared by Bain & Co., earlier this year found demand is expected to increase six per cent every year to 2020 on the strength of China's and India's doubling of their middle classes. The combined markets are projected to reach 30 per cent by the end of the decade, trailing just behind the United States, which has traditionally been the largest consumer of diamonds. In its "2011 Global Diamond Industry Report," the firm also states global demand will outpace the expected 2.8 per cent annual supply growth, which will likely help keep prices buoyant.
The expected growth in consumer demand in China and India is in contrast to the United States and Japan, which according to CIBJO, are mature markets where diamonds are concerned and not likely to see much growth over the next few years.
Still, shortages in some sizes are starting to be felt already, which naturally leads to price increases. If demand is strong, experts say going deeper or even revisiting abandoned mines may prove economical.
Graham Nicholls, former vice-president of external affairs for BHP, says many mines—whether diamond or some other resource—can continue far longer than anybody might have thought at an earlier point in time due to changes in technology and new investments in developing additional resources and reserves. However, he says all mines close eventually, making the discovery and development of new ones critical.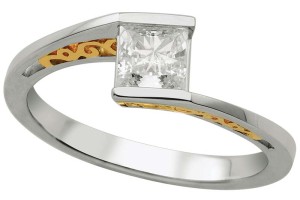 Bringing a diamond mine into production takes anywhere from eight to 10 years if all goes well, explains Nicholls, who now works as a private consultant in the diamond and jewellery supply chain. Aside from the technical work and exploration involved in collecting bulk samples from kimberlite pipes, there are seasonal factors to contend with. Also, locations are usually remote, do not have access to power, and are not always on established road infrastructure, as is the case with Stornoway's Renard Project. In January, the company announced the Quebec government had issued final approval for a 243 km-long gravel-top highway that would give Renard—which is located in northern Quebec—year-round road access.
Overall, Canada's status as a diamond-producing country looks good, Nicholls says. In addition to Renard, Shear Diamond's Jericho mine in Nunavut and the Star Diamond Project in Saskatchewan also show promise.
"I think when you look at it from a standpoint of Canada as a whole, there's as good or better prospects here than anywhere else in the world," he explains. "[These properties] all hold considerable promise, and some of them are very advanced. That's the encouraging thing—to see there's a diversity of new opportunities in different parts of Canada in different geological structures that offer continued production for some period."