The guessing game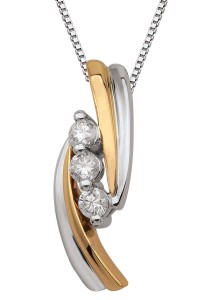 In April, IDEX Online reported investment firm Kohlberg Kravis Roberts & Co. (KKR) was interested in buying Ekati, going up against Harry Winston and Stornoway Diamond Corp. Other media outlets have reported KKR was looking to also pick up Rio Tinto's diamond interests and merge the two, although by late May, the firm appeared to have backed away from pursuing a deal. Some industry insiders envision Rio and BHP combining their diamond units and taking the new company public. It's a scenario considered four years ago that could create a $3.5-billion business.
Other possibilities include Rio's partner in Diavik, Harry Winston, picking up the mine, while Eira Thomas, who played a major role in Diavik's discovery and founded Stornoway Diamond Corp., may be working with an investment firm on a deal to buy Ekati, which could go for anywhere between $500 million to $700 million. There's no shortage of scenarios, and few answers from the mining companies themselves.
BHP Billiton declined to comment on Ekati's sale, while Rio Tinto said there is no timeline for the strategic review, and that it would take some time for it to be completed.
"Rio Tinto is not under any pressure to divest its diamonds business, nor have we made a decision to do so," Diavik mine president Niels Kristensen told Jewellery Business. "Our objective is to investigate ownership options to maximize value for Rio Tinto, whilst supporting the ongoing success of our diamonds business."
With a mine life of 2019 for Ekati and Diavik's transition underground stretching its life beyond 2020, where does a sale of either leave the Canadian diamond industry?
Extending the life of a diamond mine is extremely expensive, says Mel Moss, president of Regal Imports and a dealer of BHP's CanadaMark program.
"The life of a mine is a matter of how much money you want to put into it," Moss explains. "Rio's Argyle went deeper to mine pink diamonds because it was worth it, and Ekati could go deeper. If it's profitable, [mining companies] will go deeper.
"I'm a firm believer that companies should do business when it's profitable. In this case, I think it would be profitable to dig deeper since there is a shortage of diamonds. It's all supply and demand. That's what drives the diamond industry. It won't be demand for Canadian diamonds that will factor in, but rather diamonds in general."