The power of personalization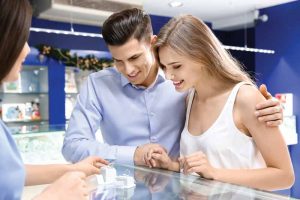 In the jewellery retail business, enabling customers to select items through their preferred method of shopping, then allowing them to reinforce, modify, compare, share, and add to their selection—either in the physical store or online—provides the ultimate service. (Rebecca Melynk's 2016 article on retail market trends is viewable online at www.reminetwork.com/articles/Canadian-Retail-Market-Trends.) Additional bonuses come with purchase records for insurance purposes.
Keeping records of customer preferences and purchase history presents versatility for ongoing relationships and future offerings. Overcoming comfort zones to elevate and expand business capabilities produces massive results with ease for everyone. Conversely, stubborn insistence retail business is a tried-and-true entity creates a shrinkage problem that does not have to do with shoplifting!
Each tracked interaction provides the opportunity for following service interactions, which in turn create the basis for deeper relationships each customer finds enticing and memorable. Additionally, customer records are a valuable asset in determining future marketing decisions. Information gleaned from today's records provide the historical data for projecting trends and selecting the store's optimal communication channels. (For more, see Peter Wharton's article, "The White Whale of Retail," published in September 2017 and available at www.ibm.com/blogs/watson-customer-engagement/2017/09/12/white-whale-retail-keeping-changing-digital-commerce-tides.)
Putting it all together
The ultimate goals of the retail jewellery trade are:
providing customers with the highest-quality product that satisfies their esthetic preferences while meeting their financial priorities;
sustaining profitability in the realms of competition, cost, and availability of goods; and
developing a reputation within the community for excellence and integrity that surpasses competitors.
The challenges to the industry may appear to be daunting, but they certainly are not insurmountable if you have the necessary skills. It's crucial to have the ability to resolve technological issues effectively and economically, as well as to obtain, create, and/or fabricate goods that meet or exceed the discerning tastes of sophisticated customers with a unique viewpoint of quality and value combined. Also essential are sufficient skills to comprehend and relate to the ever-changing demographics of customers, many of whom have never lived in a world without the Internet and the instant gratification it often provides. The exciting news is retail, as it has been known, is evolving into a futuristic village offering outstanding advantages for all participants with an ease and speed previously unknown to civilization.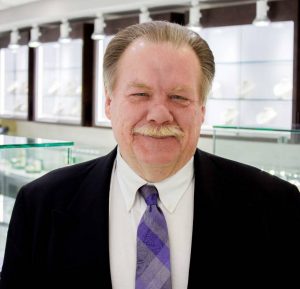 Brad Huisken is president of Colorado-based IAS Training. A trainer and consultant, he has authored I'm a Salesman! Not a PhD: Realistic Strategies To Increase Your Sales, Munchies for Salespeople: Selling Tips That You Can Sink Your Teeth Into, and Munchies for Salespeople II: More Selling Tips That You Can Sink Your Teeth Into. Huisken is a regular contributor to several trade publications. He has also developed various training programs and documents, such as the PMSA Relationship Selling Program and PSMC Professional Sales Management Course. He can be contacted via info@iastraining.com, www.iastraining.com, or (800) 248-7703.