By Lauriane Lognay
The Tucson gem shows have yet again struck our hearts and wallets. Each February, the city comes alive with tourists and professionals alike, converging to gape at the fossils, crystals, jewellery, and oddities that line the streets in need of homes.
If ever there was a place to visit in this industry, it is Tucson. The city offers one of the three biggest gem shows in the world (the others being the Hong Kong International Diamond, Gem & Pearl Show and Switzerland's Baselworld) and attracts people from all over the world to gather, sell, trade, and buy.
Travellers from as far as Asia and Australia made the trek to buy and witness first-hand the wonders of this worldwide show, which also serves as an ideal time to network and build lasting relationships.
Canadians win Tucson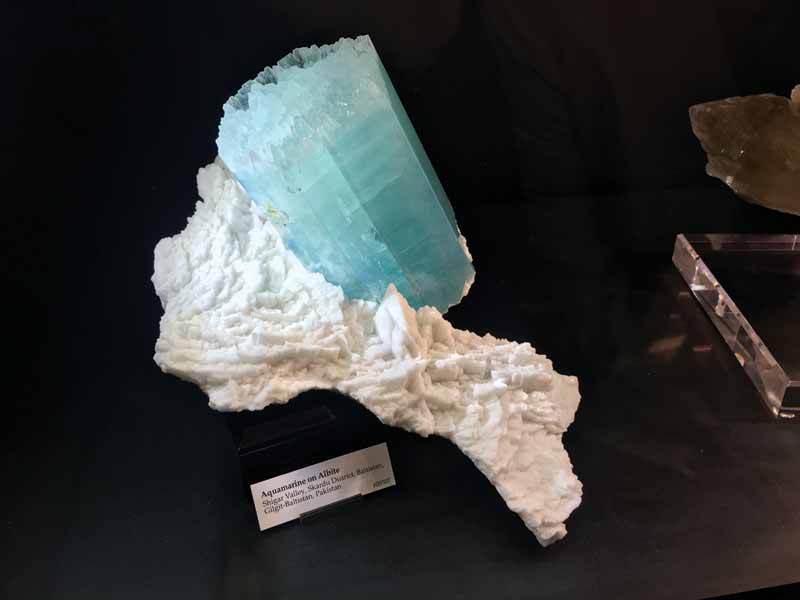 On the subject of durable friendships, Tucson is the perfect place for professionals to touch base with colleagues who will inspire them to do better. For me, two of these individuals were people I first had the pleasure of meeting at the Canadian Gemmological Association (CGA) conference in Vancouver in October 2018.
This year in Tucson, Donna Hawrelko, CGA president, and Breanne Avender, a Calgary-based gemmologist and teacher, met me in the halls of the American Gem Trade Association (AGTA) show. Similar to our previous meeting, Donna impressed me with her resounding humbleness in regards to her accomplishments; she was preparing to be honoured with the Antonio C. Bonanno Award for Excellence in Gemology at a gala being held by the Accredited Gemologists Association (AGA), and was the first Canadian to ever win the prize. The association praised her significant contribution to the gemmology world, as well as her consistent support and teachings of students and other emerging professionals.
When I asked if she was worried about anything happening in the industry, she spoke of the various new treatments on coloured gemstones, and how they were evolving faster and becoming more difficult to detect. We spoke at length about the new high pressure and temperature corundum, and worried for the future of treatments and what it might mean for the industry.
We also discussed millennials and their growing need for transparency in the business, which she regarded as a good thing. We agreed the blockchains certain companies are working to put in place could serve as an effective method to ensuring full transparency and less fraud overall. Ideally, in the future, every product purchased and sold will be accompanied by a little booklet, detailing the processes it went through. In these scenarios, we mused, a client would not just be buying gems; they would be buying a story. Rather than simply marketing a garnet or an aquamarine, a jeweller would be able to sell the full narrative of each gemstone, detailing what it went through and where it came from. This increased level of transparency will impress buyers, as well as streamline the trust level needed to solidify a recurring client.