Mines made in America
The next colleague I had the pleasure of meeting was Warren Boyd, a geologist and gemmologist who has been attending the Tucson shows since the 1970s. Warren is the marketing director for the Potentate Mining Group in Rock Creek, Mont., which specializes in Montana sapphire. It was wonderful speaking to such a knowledgeable man on a gemstone that is fast-gaining popularity in the market and, as such, is being continually redefined.
Born in Australia and raised in Canada, Warren regards himself a Canadian. He specializes in mining operations for rough diamonds, and his work has taken him around the globe, to places such as Canada, Russia, and Brazil. Warren first worked in Rock Creek in the 1990s as an independent geologist for inventory assessment process. The company that owned the mine backed away from the project for many reasons, but they kept in touch and, in 2014 when the mine became available, Potentate Mining Group acquired it.
"We jumped at the opportunity, my partner and I," he said. "Rock Creek is the most significant resource for Montana sapphire; there is enough production to last the next generation at least."
These gemstones are a new trend in Canada and the U.S.; consumers and designers alike appreciate the unique colours and pattern they exhibit, as well as the fact they are mined and cut in the U.S. Indeed, these stones represent a 'home buy' that is both ethically and environmentally sourced.
"In the state of Montana, you can have no more than 2 ha (5 acres) of disturbed ground at any given time—and the areas we do disturb we have to repopulate," Warren explains. "That doesn't happen in coloured mining operations."
This mining is fantastic for nature. In addition to putting new seeds in the ground, the group also recycles 80 per cent of the water used during the operation.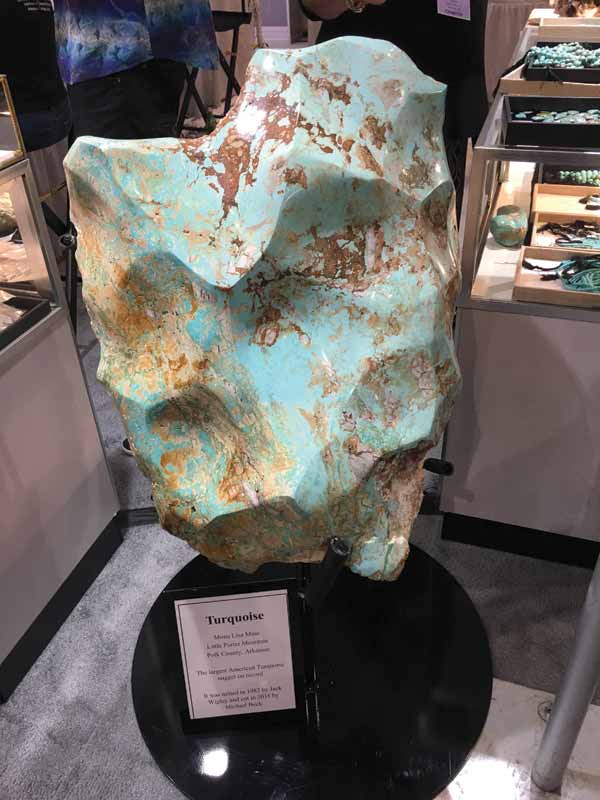 Locally, the parti-coloured (i.e. different colours within the same stones) sapphires that often come out of the ground are referred to as 'pinto' sapphires—a reference to the horses in Montana with different coloured patches on their coats. Each gemstone comes with its own original pattern of colour and/or tone, which makes them a favourite amongst consumers who are looking for novel pieces.
Trends and discoveries
On the subject of originality, all of the attendees in Tucson this year seemed keen to have made a new discovery; it felt as if everyone wanted to experience first-hand the recent boom made by blue garnet, or the fame aquaprase is currently acquiring.
Through this desire to set a new trend, many small suppliers tried to bring back some old gems (e.g. Tiffany stone), while others attempted to promote minerals not particularly viable for the gem and jewellery business. When assessing trends, it is always important to differentiate authentic new discoveries from those that are merely imitating.
Pantone's colours made it apparent that peachy orange is a good choice to have in your inventory for the coming year: Morganites, Padparadscha sapphires, and imperial topaz are all fantastic options that will prove worthwhile.
I noticed a remarkable increase in the price of topaz and some tourmalines, which can likely be attributed to the numerous conflicts in Brazil; other sources for the gemstones opted to follow suit and benefit financially from the situation. Malaya and Mahenge garnets have also increased in price (though the normal red pyrope-almandine garnet remains the same). This might be due to new laws in Tanzania that make it difficult to export large, high-quality rough gemstones from the country (e.g. Tanzanite, spinel, garnets, etc.), which are in place to ensure these stones are cut while still in the country to help boost the economy.
Playing favourites
For me, the best part of the show was attending social events and connecting with all of the professionals I have come to respect and admire via Facebook, LinkedIn, and Instagram over the years. Taking the time to share ideas and swap advice with colleagues is always a rewarding experience, and this year's Tucson shows were no exception.
Special thanks to Joshua M. Hyman, a gemmologist, who, along with his partner, created a gemmology podcast that is bound to resonate with anyone working in the industry. Joshua is also the founder of the Facebook page 'Gemology Worldwide,' which is updated daily with pertinent content and professional advice.
Upon reflection of my experiences at this year's desert shows, I return to something Warren said while we were catching up.
"Here in Tucson, you get a very eclectic group of people, ranging from the high-powered 'suits' from New York City, to the guys who sell rocks and minerals they collected in the back of their pick-up trucks while out with their dogs," he said. "This market appeals to the entire spectrum of people who love gems." 
TIPS FOR ATTENDING MAJOR GEM SHOWS
When attending shows as large-scale and grandiose as those in Tucson, it is important to come prepared. Once you are well-versed in events such as these, you end up with a few tricks up your sleeve that make the trek a bit easier.
On a practical note of self-preservation, do not put all of your money in one place, whether on your person or in your bags; hiding different amounts on you makes it less likely you will lose everything if faced with the unfortunate situation of being robbed.
Beyond that, here are some things you might want to consider tucking in your bag to ensure you are ready for anything that comes your way.
A list of your 'must have' gemstones, including a budget for each and details of any special orders. Include the phone numbers of your clients in case you need to quickly get in touch.
A loupe to inspect delicate purchases.
A set of tweezers. These will make handling and photographing the stones easier, as well as lessen the need for suppliers to constantly clean and polish their pieces.
A small light, either sun or incandescent, depending on your needs (i.e. if you are looking at rough stones, inspecting a gem's colour change, etc.).
A gauge to see if a gemstone well calibrated and ensure it is the size you need.
Cash (not all of the vendors will take plastic).
Small plastic bags and pens in case you have to re-write your prices, treatments, origin, and so on.
A notebook with your information, including import/export numbers, as well as account and tax numbers for your invoices.
A smartphone to send pictures to your clients and stay in touch with your staff in case new orders come in.
Business cards—networking is key!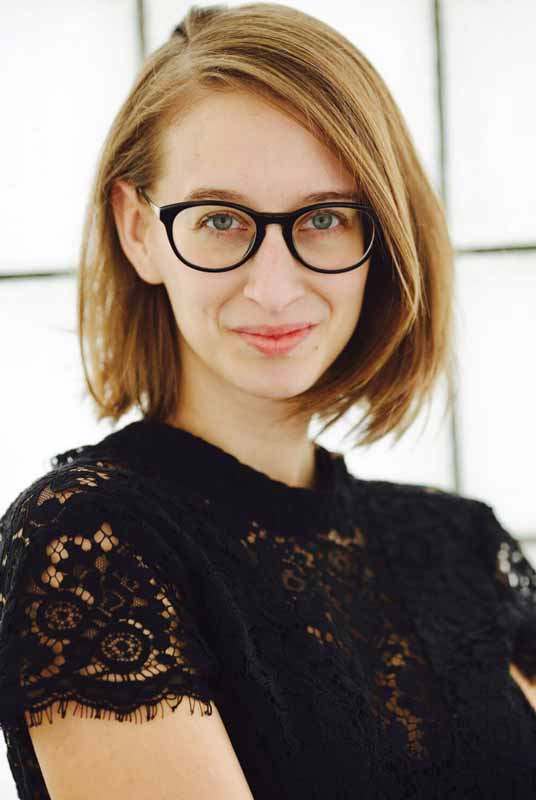 Lauriane Lognay is a fellow of the Gemmological Association of Great Britain (FGA), and has won several awards. She is a gemstone dealer working with jewellers to help them decide on the best stones for their designs. Lognay is the owner of Rippana Inc., a Montréal-based company working internationally in coloured gemstone, lapidary, and jewellery services. She can be reached via e-mail by contacting rippanainfo@gmail.com.