By Giselle Saati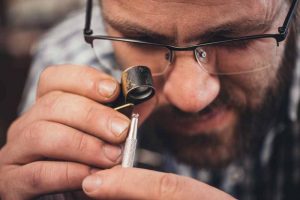 The growth in popularity of gem-quality synthetic diamonds has the top players in the jewellery industry asking whether consumers will lose confidence in the long-term value of this gem. I have spent my entire career in the jewellery industry, and during my master's studies, I investigated the likelihood of consumers accepting gem-quality synthetic diamonds, as well as how this might eventually drive down prices of their natural counterparts. I discovered many compelling arguments supporting the dominance of synthetic diamonds.
Supply and demand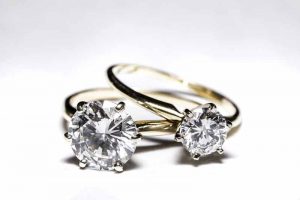 In 2016, consulting firm Bain & Company published research on the supply and demand for rough diamonds. Demand is projected to grow at an average annual rate of two to five per cent from 2030, and supply is projected to decline by one to two per cent due to the aging and depletion of existing mines. (Learn more by reading Bain & Company's The Global Diamond Industry: The Enduring Allure of Timeless Gems.) This rise in demand is partly the result of income growth in emerging Asian and Middle Eastern markets due to the adoption of western marriage rituals. (For more, see "Synthetic Gem-quality Diamonds and Their Potential Impact on the Botswana Economy" by R. Grynberg, M. Sengwaketse, and M. Motswapong in The Global Diamond Industry Economics and Development Volume II.)
Although an increase in demand will result in an increase in diamond prices, it will also result in a higher rate of penetration of synthetics into the market, causing a decrease in prices. Given the laws of economics, this would normally suggest a price equilibrium—but other factors are also at play. The increase in supply of high-pressure, high-temperature (HPHT) and chemical vapour deposition (CVD) synthetic diamonds will play a significant role in meeting the growing demand for the gem.
This accession to synthetics could also accelerate the decline of diamond mining. There have been no new large diamond mines discovered in over 15 years, and the gestation period on mining projects is long and costly. Given these factors, combined with the decreasing cost of synthetic diamond production, diamond exploration and mining may become less profitable.