Capitalizing on the change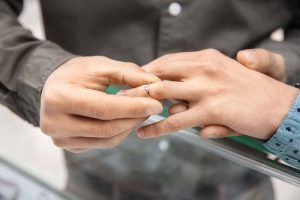 Many different strategies can be employed to maintain a foothold in the world of synthetic diamonds. To illustrate one option, this article uses the example of De Beers.
Botswana is the world's largest producer of mined diamonds by value. Diamond exports comprise 30 to 50 per cent of the government's revenue in the form of taxes, royalties, and dividends paid by Debswana and De Beers. Therefore, the macroeconomic implications of a decline in gem-quality diamond prices would result in loss of revenues for Botswana and De Beers mines. (See Grynberg, Sengwaketse, and Motswapong's article in The Global Diamond Industry Economics and Development Volume II.)
In the 1990s, De Beers responded to the threat of synthetics by launching a Gem Defence Program, which involved giving certain firms equipment to distinguish between synthetic and natural diamonds. Then, in 2000, the company repositioned and  it introduced the 'Supplier of Choice' strategy, inscribing the Forevermark logo on selected natural stones. This was an attempt to capitalize on the retail side of top-end diamonds, which—after mining—is the most profitable part of the value chain.
De Beers is aware of the growth and potential profitability of synthetic diamonds, as it has been producing them through a subsidiary called Element Six. In 2010, this subsidiary issued patents to produce orange-coloured synthetic diamonds, which "may be used as gemstones." Eight years later, De Beers launched its new gem-quality synthetic diamond line, Lightbox, which sells synthetics at a fraction of the price of natural diamonds. (Details on Lightbox can be found here.) In this line, a one-carat synthetic will sell for about US$800, compared to the $8000 its natural counterpart might fetch. Lightbox aims to appeal to millennials in North America who are seeking affordable fashion jewellery.
If one of the foremost players in the diamond industry is marketing and selling gem-quality synthetics, you certainly don't need a crystal ball to predict the future of the trade. However, De Beers is far from the only player when it comes to synthetics. In the 1960s, De Beers and General Electric (GE) were a duopoly, but over the years Japanese and Chinese producers have begun dominating in the production of industrial synthetic diamonds. These producers have the resources and capabilities to compete in the synthetic gem-quality diamond space in the future. (For more, see Grynberg, Sengwaketse, and Motswapong's aforementioned article.) There are also numerous other small synthetic diamond producers (such as the Diamond Foundry and Pure Grown Diamonds) advocating for the lab-grown trade.
Conclusion
It is very difficult to gauge consumers' sentiments for and acceptance of synthetic diamonds. Bain conducted a survey in 2016 showing consumers in China, the United States, and India have mixed associations with these gems. Yet, based on the facts presented, it seems likely synthetics will eventually dominate the market. Keeping an eye on the strategies of larger brands will help provide an indication of where the diamond industry is heading.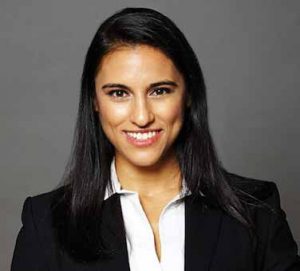 Giselle Saati has been involved in the jewellery industry since childhood, as it is a family trade passed down for seven generations. She has worked full-time in the industry for a total of 11 years, and in areas including wholesale, retail, jewellery appraisals, and handmade jewellery. Before moving to Madrid to pursue her master's studies, Saati worked at Harold Weinstein as a gemmologist and appraiser. She can be reached via e-mail at gisellesaati@gmail.com.