By Jacquie De Almeida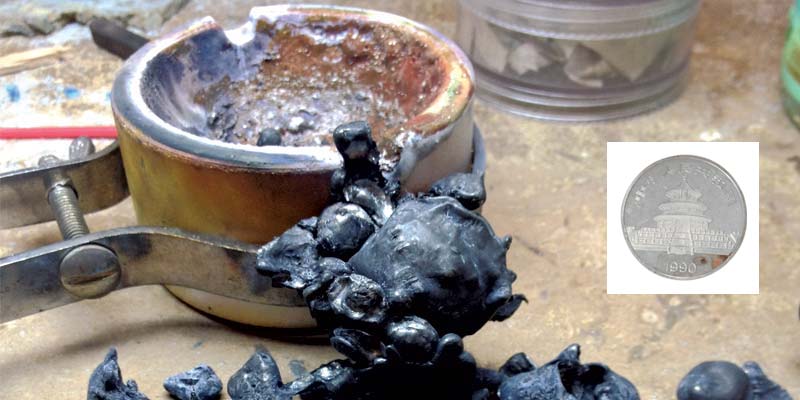 When Greg Merrall's students called him over to look at what they'd found, he knew right away it certainly wasn't silver. Although the coins they had purchased from a Toronto supplier carried the appropriate stamp, once melted, the metal neither looked like 999 silver nor acted like it. Merrall—co-ordinator of the jewellery arts program at Georgian College—wasn't surprised though. He's heard stories over the years of under-karating, some more disturbing than others.
With more manufacturing happening outside Canada, the likelihood of under-karated jewellery entering the country is a real concern. The problem is, destructive fire assay is the most reliable way to conclusively determine an alloy's composition. Expensive X-ray fluorescence is another option, though likely cost-prohibitive for most. To add to that, with apparently little to no oversight on the part of the government, you have to wonder how big a problem under-karating really is.
"We didn't do an assay of the coin material, but it was fairly obvious it wasn't sterling silver and it was clearly stamped as being that," says Merrall, adding the incident happened last fall.
"It was a large coin from the Orient. When we took the coins back, they just exchanged it. They didn't hesitate at all and they didn't seem surprised. They get so many coins that they're not going to test every one of them."