'An undiscovered problem'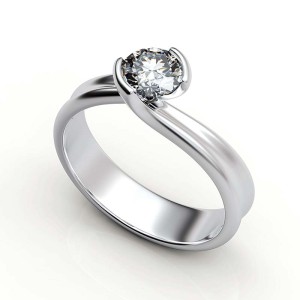 According to Canada's Precious Metals Marking Act, a precious metal item is not required to have a quality stamp. However, if it has one, the act says the piece must carry a registered trademark.
Merrall—who also serves as a director at Jewellers Vigilance Canada (JVC)—says that years ago, inspectors would randomly visit retailers, buy a piece of jewellery, and test it to destruction. Today, it's not clear if any similar testing is being done, although the general consensus in the industry is it isn't. When contacted by Jewellery Business, the Competition Bureau declined an interview, writing instead the following in an e-mail:
"In terms of our current work in this area, the bureau is required to conduct its work confidentially; therefore, we cannot confirm whether there are any ongoing investigations. For the same reason, we cannot confirm whether we have received any complaints in this area. We encourage those who suspect a company is under-karating to submit a complaint to the bureau, as complaints help the bureau gather evidence as to whether a company or individual is in violation of the Precious Metals Marking Act."
While the act allows for a variance of a quarter karat, Merrall says most would consider a two-karat discrepancy as under-karating. They would also consider it not an accident, given the amount of metal and numerous batches that have to be mixed for a large-scale production run. The feeling is that neither Canadian manufacturers/importers nor custom jewellers are the source, as the risk to reputation would be too great. Rather, the problem seems to be most prevalent among overseas operations.
Edmonton goldsmith David Keeling believes under-karating is "an undiscovered problem," particularly when it comes to white gold jewellery. Rhodium plating is one way of disguising under-karated gold or even a base metal.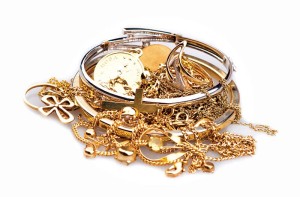 "Unless each and every jeweller who is making purchases owns a karat analysis device, they are basically going on stamps," he says. "With a lot of the white gold products imported from [overseas manufacturers] through Canadian companies, I don't know whether those importers here would spend the effort on destructive testing to determine karating. I think the industry is so small here that there's nobody willing to spend the money to guarantee the items are exactly as stated on invoices.
"If we have toys coming into the country that have poisonous paint and stuffing in them and these items aren't caught initially by any sort of group that does testing on them—if that's happening in the toy industry, which is absolutely massive, imagine what's happening in the jewellery industry," Keeling noted. "One could surmise there is under-karating going on. Is it a problem? I don't know."
Apel Camgozlu of Mary Jewellery, an importer based in Toronto, says he was a victim of under-karating three years ago. A purchase of about 300 rings and earrings stamped 925 silver from a Chinese manufacturer turned out to be silver-plated base metal. It wasn't until a client returned a ring for sizing that they discovered the jewellery wasn't silver through and through.
"They didn't disclose the jewellery was plated," he said. "We cut the ring and we could see the difference in colour. Once we figured it out, we sold the product as silver-plated and just didn't order from them anymore. You have to deal with trusted companies, especially when you're giving them your trademark to stamp on the product they make for you. We don't sample our jewellery because we know who we're dealing with."
Camgozlu says he's never had an incident of under-karated gold jewellery, but he has no doubt that it happens. "The Canadian market is probably better than the American market, plus we don't do as much volume as they do," he adds.