Be design-driven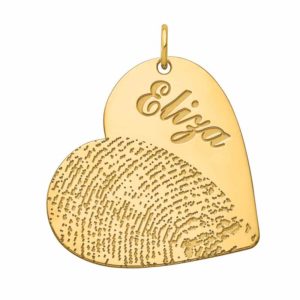 As the industry focus shifts to prioritize increased efficiency and lower labour costs in manufacturing, many industry professionals note that design often suffers. While there will always be a demand for trendy basic pieces, when consumers come across the same cookie-cutter item in every store, competitive edge becomes nothing more than price.
In light of these changes in manufacturing, many small business owners have prioritized customer service. This, however, has also had consequence; superior customer service has evolved from a value-add to a common expectation.
None of this is to say you should not focus on customer service, nor steer clear of trending styles. It simply means you must find an additional edge to stand apart from the competition and offer a superior shopping experience.
Those who keep a close eye on industry trends tend to make note of the same thing: consumers want unique designs. Expand your product offerings beyond trending basics to include one-of-a-kind pieces, such as jewellery created by local designers, hand-made work, or customized items. After all, it can be challenging for independent designers to find success in the direct-to-consumer jewellery space, and this creates partnership opportunities for business owners and/or manufacturers. If you are in the position to expand your business to include new designers, begin by researching online or attending networking events and trade shows to forge mutually beneficial unions with independent artists.
Likewise, offering personalized jewellery is another accessible way to satisfy your customers' desire for the unique. Birthstone or monogrammed items have maintained their popularity, and search engine optimization (SEO) tools are able to confirm the keywords consumers are searching for and what items are trending at any particular time.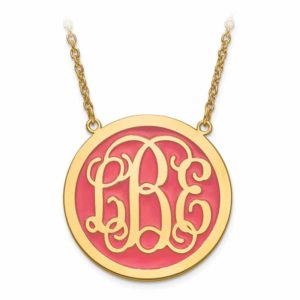 Investing in engraving tools can help streamline your personalization services. When choosing between a machine and hand-wielded equipment, consider the added value that comes with engraving by hand. Even if you are capitalizing on a popular trend, such as monogrammed items, craftsmanship and thoughtful attention to detail will further set your work apart from machine-manufactured pieces.
While quality customer service is a must, a design-first approach that prioritizes both craftsmanship and attention to detail can do wonders in elevating your brand from the rest.
Keep it real
Today's consumers want to support brands that are authentic—this is especially true of millennials, who represent a fast-growing demographic of jewellery buyers. Indeed, in regards to purchasing, consumers in this age bracket look at price, quality, and convenience, but, more than anything, they seek relatability and connection. From ethically sourced materials, to honesty and integrity, to unique pieces, millennial shoppers tend to gravitate towards brands that promote the values and ideals with which they personally identify.
Consider the following:
91 per cent of customers value honesty in the businesses from which they buy.
63 per cent of customers choose authentic brands over those they consider inauthentic.
79 per cent of consumers are likely to engage with a promotional offer only if it has been personalized to reflect their previous interactions with the brand.
Demonstrate your authenticity through transparency; share the story of the pieces you carry and the factors that make them unique; share where the materials were sourced, the designer's story, the meaning behind the piece, and any other thoughtful details.
Get to it
You have the formula for how to outshine your competitors and create a memorable shopping experience: offer convenience, build trust, be design-driven, and prioritize authenticity. Begin by looking at every aspect of your business, from the pieces in your store to the relationships you have built with your customers, and ask yourself how you can grow and improve your personalized services.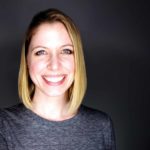 Heather Hamilton writes content for Lightspeed POS to help independent retailers and restaurateurs stay competitive and run a smarter business. For more information, visit www.lightspeedhq.com.