Please Mr. Postman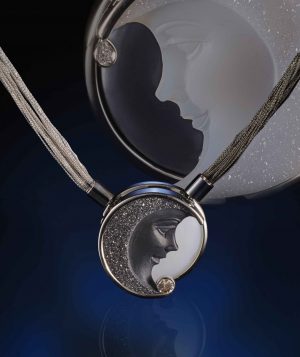 Since most design competitions are based in either Europe or the United States, you must become familiar with the intricacies of international shipping.
Sending an entry south of the border is quite straightforward. I normally use FedEx for shipping, as I am used to the protocol, the company brokers the shipment, and the tracking is good. Insurance is important—check to see whether you have coverage under your jeweller's block policy. If not, consider a service such as Parcel Pro to purchase shipping insurance. Parcel Pro can ship with either FedEx or UPS and has worked well for me. Fortunately, NAFTA has removed any levy of duty on jewellery when it is made in any of its three signatories. However, it is a requirement to include a NAFTA certificate of origin, along with a commercial invoice, which is somewhat ironic since there is no tax or duty payable. Government border agencies like their paperwork, I suppose.
The commercial invoice must include the full insured value of the entry, as well as the proper harmonized tariff code. These numbers are available online, including the FedEx website. If possible, provide tax identification numbers for both you, as the exporter, and the recipient/importer. Your business number or social insurance number suffices. Most competition organizers can provide their numbers. In the United States, this is typically a federal employer identification number (FEIN).
Packaging is important, both to prevent damage in transit and for security. A good strategy is to pack your jewellery in a durable box or case and put this in an inner box. (Keep in mind some shippers require an inner box label.) This box is then put into a larger shipping box with the waybill and customs documents. The double boxing should discourage in-transit theft.