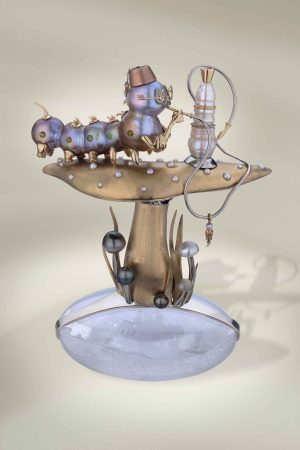 Shipping to Europe or Asia is more complex. As such, I recommend contacting a broker or the competition's organizer to help with the necessary paperwork. Typically, an export permit is required and you must keep a copy of this to expedite the return shipment.
One thing that tends to be overlooked is pieces shipped abroad for competition must also return to Canada after judging and/or exhibition. From my experience, most of the U.S.-based organizations do not really understand the whole 'cross-border' reality. Within the United States, registered mail is often the preferred insured shipping method, but this doesn't work well crossing borders. As such, I have defaulted to preparing the commercial invoice and NAFTA forms myself and sending them to the competition's organizer for their signature to include in the return shipment. Again, FedEx and Parcel Pro work well, since it is possible to schedule return shipments online using either. If the customs documents are not completed correctly, Canada Border Services Agency (CBSA) will charge you GST for the pleasure of returning your own jewellery! If this does happen, you can file a claim to be reimbursed, but that takes time and even more paperwork.
Of course, there is no guarantee your fabulous design will actually win an award. I have entered pieces of which I was incredibly proud and thought were a shoo-in for first place. Some won, while others did not, and when I eventually see the winning piece, I simply scratch my head and wonder what the judges were thinking. I remind myself judging is pretty subjective and take a win or a loss with a grain of salt. My advice is, don't give up if you don't place—there is always next year.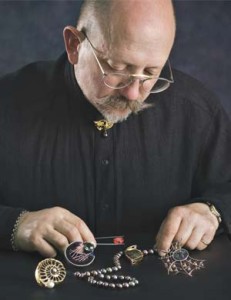 Llyn L. Strelau is the owner of Jewels by Design, a designer-goldsmith studio in Calgary established in 1984. His firm specializes in custom jewellery design for
a local and international clientele. Strelau has received numerous design awards, including the American Gem Trade Association's (AGTA's) Spectrum Awards and De Beers' Beyond Tradition—A Celebration of Canadian Craft. His work has also been published in Masters: Gemstones, Major Works by Leading Jewelers. Strelau can be reached via e-mail at designer@jewelsbydesign.com.