By Cynthia Unninayar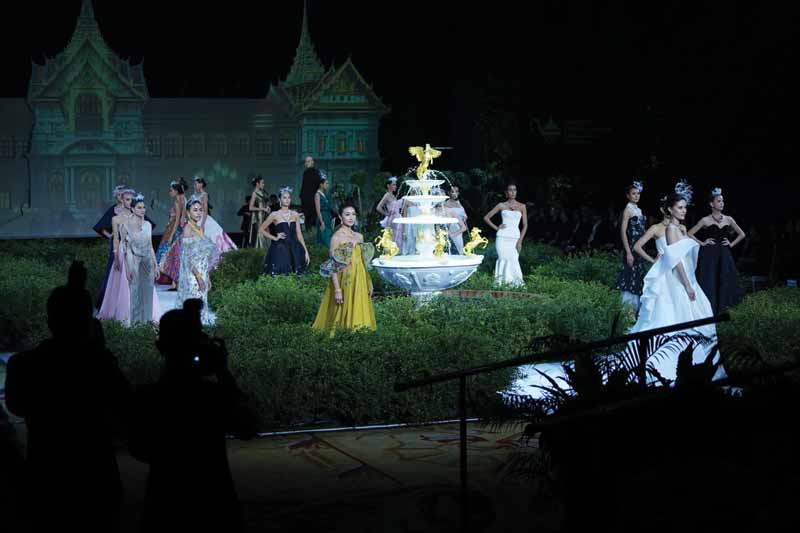 One of the world's foremost producers of gems and jewellery, Thailand showcased its prolific industry at the 60th edition of the Bangkok Gems and Jewelry Fair (BGJF), held September 6 to 10. A testament to the economic importance of this biannual fair is the fact BGJF is supported and organized by Thailand's Department of International Trade Promotion (DITP) under the Ministry of Commerce.
"Thailand's gems and jewellery industry constitutes an essential part of the country's trade and exports," explained Apiradi Tantraporn, Minister of Commerce. "Ranked third after the auto industry and electronics, it generates over US$10 billion in revenue annually, and provides decent incomes for over one million artisans and skilled workers in the nation."
Chantira Jimreivat Vivatrat, director of DITP, added Thailand's gem and jewellery exports are estimated to have risen by around five per cent this past year. She explained the value of Thai exports in 2017 is helped by firmer gold prices and a stronger Thai baht. (Currently, the exchange rate for US$1 is about 33 Thai baht.) Vivatrat also reiterated the importance of the newly established and DITP-supported Thailand Trust Mark (T Mark), which certifies high-quality and socially responsible production of gems and jewellery as well as products in other sectors of the Thai economy.
A significant share of Thailand's gem and jewellery industry is third-party production the country's manufacturers carry out for many foreign brands, including a number of well-known global luxury brands. These pieces are mainly crafted in gold, diamonds, and gemstones, but the nation is also the world's second-largest supplier of silver jewellery, behind India.