Tax advantages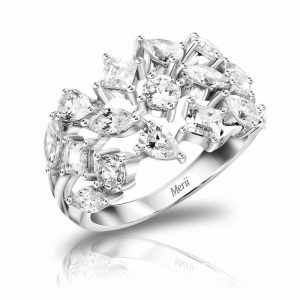 Thailand's gem and jewellery industry enjoys several tax advantages to help its competitiveness. A number of tax-free zones—such as Gemopolis, located on the outskirts of Bangkok—house production facilities, where foreign companies benefit from a strong infrastructure, easy access to raw material suppliers, and a fairly highly skilled workforce.
Further, a new rule exempts BGJF exhibitors from paying value-added tax (VAT) when importing their goods for the show. VAT is paid only after the show, and only for products that are sold. This greatly eases the paperwork and costs for overseas exhibitors who import and then re-export their unsold products, which remain untaxed.
To attract buyers, BGJF also offers a variety of discounts on hotels, car rentals, restaurants, and other amenities in Bangkok. The 61st iteration of the show will be held February 21 to 25, 2018.
A 20-year veteran of the jewellery and watch industry, Cynthia Unninayar travels the world reporting on the latest trends, promising new designers, global brands, and market conditions. Her interviews with some of the industry's top players offer insight into what's new and what's happening on the global jewellery stage. Unninayar can be reached via e-mail at cynthiau@gmail.com.