By Trina Woldt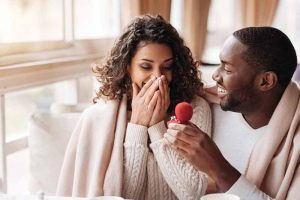 While a groom or bride may be busy planning the perfect proposal, many are likely to forget one critical detail in protecting the symbol of their love: jewellery insurance.
According to a 2014 study by Jewelers Mutual Insurance Group, nearly 70 per cent of proposals include an engagement ring. While that statistic may not be surprising, the same study also found more than 43 per cent of proposers have the engagement ring in their possession at least one month before popping the question. But where do they store it?
Often, rings will be hidden at home, in a car, or—for those planning to wait longer before proposing—held at the jewellery store or in a safe deposit box. Given the variety of storage locations, it's possible for the ring to be lost, damaged, or even stolen before the proposal.
When selling an engagement ring, share the following tips to help your customers protect their new purchase.