By Jeffrey Ross and Patti Moloney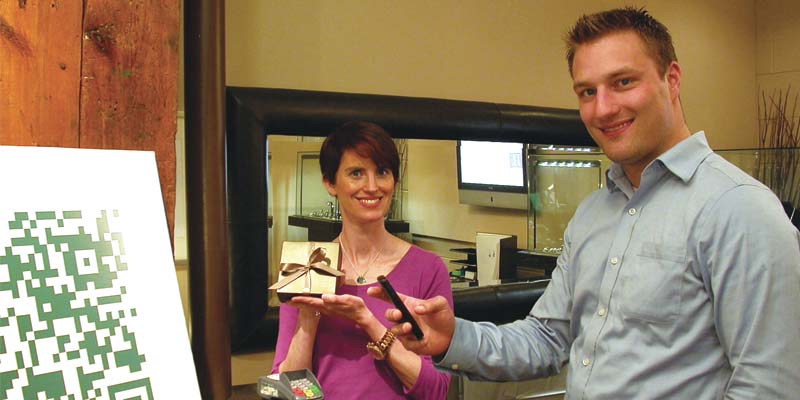 As baby boomers head into retirement, we as jewellers must identify and attract the next generation of customers who will become our lifeline to continued success.
Generation Y, also known as the millennial generation, are the children of baby boomers, representing people born between 1980 and 2000. This tech-savvy demographic accounts for approximately nine million people in Canada and is expected to have an impact on the economy equal to that of baby boomers. As Gen-Ys purchase engagement rings and wedding bands, buy their first homes, and enter parenthood, we must connect with them by offering a new customer experience catering to their unique needs and expectations.
When we created and launched a line of jewellery featuring proprietary technology nearly five years ago, we knew we needed to reach customers in a new way. Using the strategies offered here, we have expanded our line to 40 retailers across Canada. We have also employed such tactics in our custom design service at our retail store in Uxbridge, Ont., helping to forge relationships with our clients that make us 'top of mind' for their next significant jewellery purchase.
Reinventing the wheel
The days of drawing people to your store through mail outs and in-store advertising are over. To succeed in the global market we've been thrust into, we have to go where our customers are—online. For many millennials, the beloved smartphone is the last thing they see before falling asleep and the first thing they look at when they wake up. They use their trusty smartphones to do their banking, order pizza, connect with friends, and get their news. According to the Pew Research Center's 'Social & Demographic Trends' project, 65 per cent of millennials are disconnected for one hour a day or less. As business owners, it is vital we understand the lifestyle of this new generation of clientele, so we can offer a customer experience meeting their expectations. By engaging them on their terms, we can successfully alter the customer experience.
One of the best ways to make millennials feel at home in your store is to encourage the use of mobile devices. By having a Quick Response Code (QR) sign saying, "Tell your friends," customers will be eager to scan the code and share on their favourite social media sites. You can sweeten the temptation by offering them something of interest, such as a downloadable coupon for your store, in exchange for scanning the QR code and sharing it. Other incentives could include partnering with another merchant—like the trendy coffee house down the street—to offer customers a discount on their next purchase if they 'share' or make a digital referral. Rick Ferguson writes in Born This Way: The Canadian Millennial Loyalty Survey that 44 per cent of millennials are willing to promote products or brands through social media in exchange for rewards. With nearly half of Gen-Ys valuing rewards-based programs, it's up to us as business owners to deliver.