Generation gap: Learning to speak the language of millennials
August 1, 2013
By Jeffrey Ross and Patti Moloney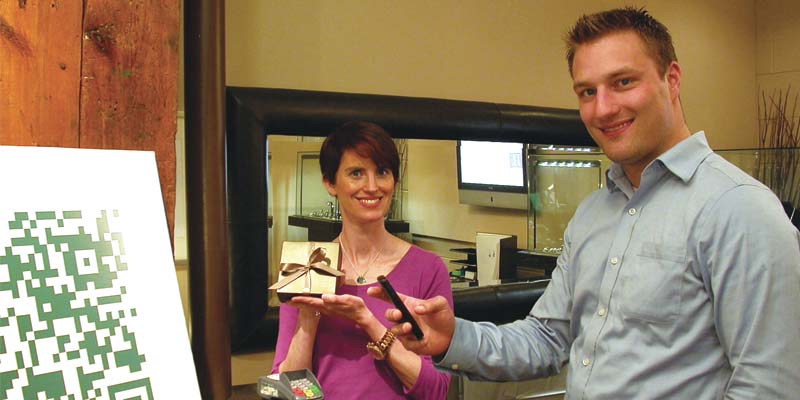 [1]
As baby boomers head into retirement, we as jewellers must identify and attract the next generation of customers who will become our lifeline to continued success.
Generation Y, also known as the millennial generation, are the children of baby boomers, representing people born between 1980 and 2000. This tech-savvy demographic accounts for approximately nine million people in Canada and is expected to have an impact on the economy equal to that of baby boomers. As Gen-Ys purchase engagement rings and wedding bands, buy their first homes, and enter parenthood, we must connect with them by offering a new customer experience catering to their unique needs and expectations.
When we created and launched a line of jewellery featuring proprietary technology nearly five years ago, we knew we needed to reach customers in a new way. Using the strategies offered here, we have expanded our line to 40 retailers across Canada. We have also employed such tactics in our custom design service at our retail store in Uxbridge, Ont., helping to forge relationships with our clients that make us 'top of mind' for their next significant jewellery purchase.
Reinventing the wheel
The days of drawing people to your store through mail outs and in-store advertising are over. To succeed in the global market we've been thrust into, we have to go where our customers are—online. For many millennials, the beloved smartphone is the last thing they see before falling asleep and the first thing they look at when they wake up. They use their trusty smartphones to do their banking, order pizza, connect with friends, and get their news. According to the Pew Research Center's 'Social & Demographic Trends' project, 65 per cent of millennials are disconnected for one hour a day or less. As business owners, it is vital we understand the lifestyle of this new generation of clientele, so we can offer a customer experience meeting their expectations. By engaging them on their terms, we can successfully alter the customer experience.
One of the best ways to make millennials feel at home in your store is to encourage the use of mobile devices. By having a Quick Response Code (QR) sign saying, "Tell your friends," customers will be eager to scan the code and share on their favourite social media sites. You can sweeten the temptation by offering them something of interest, such as a downloadable coupon for your store, in exchange for scanning the QR code and sharing it. Other incentives could include partnering with another merchant—like the trendy coffee house down the street—to offer customers a discount on their next purchase if they 'share' or make a digital referral. Rick Ferguson writes in Born This Way: The Canadian Millennial Loyalty Survey that 44 per cent of millennials are willing to promote products or brands through social media in exchange for rewards. With nearly half of Gen-Ys valuing rewards-based programs, it's up to us as business owners to deliver.
What's your status?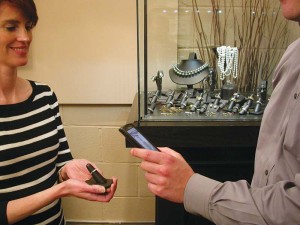 Gen-Ys also love to tell their friends where they are and what they are doing virtually every moment of the day. Why should it be any different when they enter your front door? Encourage your customers to 'check-in' on Facebook when they arrive. It's a simple action that has become second nature to them, not to mention it will instantly put your business's name onto the news feeds of all their friends. Also, ask your customers to 'like' your business's Facebook page while they are still in the store, ensuring they will be the first to know about upcoming events, sales, and specials. Consider holding a draw for free product that customers can enter simply by 'liking' your store's Facebook page. These types of draws can be easily implemented through free or low-cost online services, thus minimizing any time-consuming legwork. All of these fun suggestions take a matter of seconds for customers to complete, offer a benefit to both the customer and your business, and most importantly, provide a starting point from which you can build a lasting relationship with new clients.
If social media and new technologies intimidate you, know that you are not alone. Many business owners are still trying to wrap their heads around this new cultural phenomenon, but it doesn't mean you have to sit on the sidelines. By hiring a millennial to help build an online presence, you, too, will be able to harness the power of social media and make it work to your advantage. Better still, you can have this person teach you the ins and outs of various online sites to bring you up to speed. In order to stay relevant with consumers, we must embrace the change technology has brought about.
Competitive spirit
Our willingness to be open with consumers also plays a big role in building loyalty and trust. In today's global market, there is often a retailer or manufacturer who can offer similar products at a discounted price. As Canadian jewellers trying to compete on a global scale, we have two options: either lower our prices or rationalize our higher prices by providing over-the-top customer service and an unforgettable customer experience.
One retailer we deal with goes so far as to pull out his laptop and search online with his customers to find the best price for a particular diamond. Then he matches or beats the price found (even Blue Nile, if you can believe it). While this may not seem like a prudent choice economically, this business owner sees taking a lower margin on his first sale as an investment in establishing a loyal customer for future jewellery purchases and service. By establishing trust with first-time customers, he effectively creates loyal clients who he can count on for repeat business and referrals. It's a tactic he says he's been employing successfully over the past five years. As a 50-year-old company, this retailer has also developed relationships with diamond suppliers all over the world to secure the best prices, which helps keep lower margins to a minimum.    
On the flip side, if you choose not to lower your prices, you need to win over your customers through other means. By providing 'high-touch' and exceptional customer service, consumers are likely to choose you over the cheaper alternative simply for the experience. Wonderful ways to show your clients how important they are to you could include sending flowers on special anniversaries, mailing birthday cards, sending personalized cards with pictures of their jewellery purchases, or sending token Christmas gifts to mark the season. The feedback we receive in our shop after sending anniversary cards prior to the big day is a great example. Husbands eagerly walk into the store, thanking us for jogging their memories with the cards. They are able to purchase beautiful sparkling pieces to mark the special occasion and their wives are thrilled. Creating this two-way relationship with customers is the cornerstone to a long and viable business.
This new approach to customer service also requires jewellers to shed some of our antiquated ways. For centuries, our industry has been enshrined in secrecy. If we want to connect with the next generation of consumers, we need to loosen up! Typically, jewellers prohibit customers from taking photographs of jewellery in the store for fear they will use the image to have the piece replicated or to find it elsewhere at a cheaper price. In today's global market, consumers are already making these comparisons online, likely before they even enter your store. Consider encouraging picture-taking in the store setting. These photos can then be shared on sites like Pinterest, touting your company name and thus opening up another entirely new area of marketing.
A new era is upon us. Generation Y is a unique clientele, characterized by their infatuation with social media and new technology. By meeting these savvy consumers online, where they spend much of their time, we can engage them and provide a customer experience that will keep them returning for all of their jewellery needs.
Jeffrey Ross and Patti Moloney are a husband-and-wife duo that has used innovative thinking and technology to develop and expand their line of Dimples charms across Canada. They are also owners of Jeffrey Ross Jewellery, a retail store in Uxbridge, Ont.
Endnotes:
[Image]: http://www.jewellerybusiness.com/wp-content/uploads/2015/12/DSCN4243.jpg
[Image]: http://www.jewellerybusiness.com/wp-content/uploads/2015/12/DSCN4235.jpg
Source URL: https://www.jewellerybusiness.com/features/generation-gap-learning-to-speak-the-language-of-millennials/
---