By Jen Cullen Williams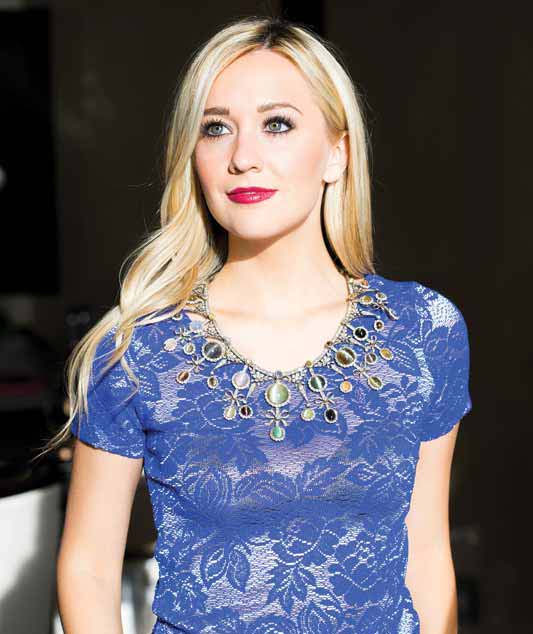 It is no secret social media is an ever-growing entity. It connects users to each other personally and emotionally. As existing platforms grow and new ones continue to emerge, social media channels have become a primary avenue for offering education and promotion. For the retail landscape, this means brands now possess the capability to market themselves directly to their target consumers and reach new demographics. With so many brands developing their online presence, how do you make yours stand out?
Planning made simple
It is easy to put social media on the back burner when the day-to-day pressures of running a jewellery business set in. Taking steps to plan your posts might sound like extra work, but the latest technology makes it easy and will save you time in the end. A variety of social media planning tools have emerged that not only provide platforms to schedule posts in advance, but also offer elements that aid in improving your pages. Planoly, for one, features a live-preview grid containing all images, so you can rearrange your Instagram feed to manipulate its esthetic.
"Planoly is one of the single most helpful apps that I use daily as a digital influencer to visually plan my future Instagram posts," says lifestyle blogger Jordan Landes-Brennman of Haute House Flower. "It enables me to ensure my feed has a seamless colour 'flow,' and provides helpful post analytics and stats. I don't know how I ever functioned before Planoly!"
There are also many other planning programs, such as Later, Hootsuite, SproutSocial, and Buffer, to name a few. They boast a range of functions, including top-line analytics and customer engagement tools, and cater to different social media platforms. It is important to do research to understand which scheduler will best suit your needs as a retailer, as there may be more than one.
Frequency matters
While there is no foolproof formula that works for everyone, the time and frequency of posts have an impact. The day of the week and the time of day play an important factor in increasing engagement on each platform. Since each social media option has a different audience base, the suggested days and times to post tend to vary.
"The amount you should be posting depends on the size of your social media community," says artist and digital influencer Hannah Becker of Diamondoodles. "A great way to set a posting goal is to figure out how often you are posting each week and then up it by a few additional posts. Set something that doesn't feel too overwhelming, yet your consistency in posting will keep your community engaged."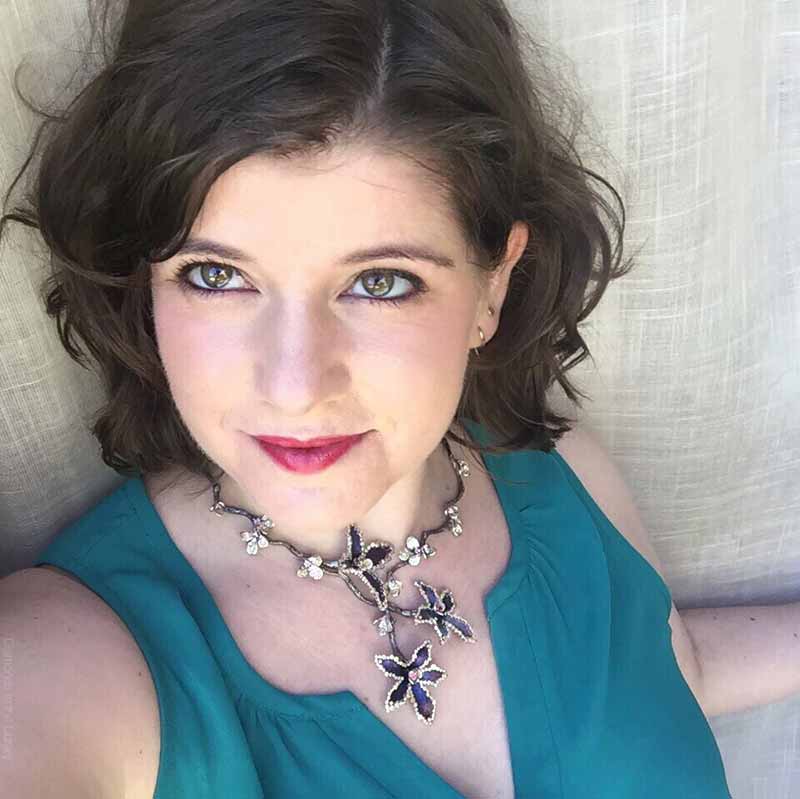 CoSchedule, another social media planning program, has compiled studies to try to find out what works best. The company deduced it is better to post on Instagram outside of typical work hours, while for Facebook, suggested posting days are Thursday through Sunday between noon and 4 p.m. This, once again, highlights the significance of planning posts, and scheduling features like CoSchedule can help you eliminate some of the guesswork.
Consumers are visual
The consumer eye is drawn to posts containing images. As social media is saturated with beautiful imagery, any photography needs to be on par with that of other brands. Jewellery, especially, requires attention to detail in order to capture the craftsmanship of finished pieces.
When it comes to making photos ready for social media, it's not too difficult to up the ante.
"My favourite tool is a small tripod I can use with my iPhone," says Becky Stone, Diamonds in the Library blogger. "You can't beat the convenience of having photos right there on your phone, ready to upload, and using a tripod eliminates the shaky-hands issue that so frequently causes blur in jewellery photos. Add a clip-on light or a phone-friendly macro lens, and you have a portable little studio!"
Additionally, lifestyle images tend to perform especially well. Photos with a styling context (i.e. how to wear your jewellery) are more useful to the consumer, as they will proceed to envision how they can accessorize their own look with your pieces. This can only help increase the opportunity for conversion.
Video is becoming standard
Research shows a consumer is more likely to engage with a post or an ad containing video. A 2016 Animoto forecast study reported 76.5 per cent of professional marketers and small- to medium-sized business owners who have used video marketing say it has a direct impact on their business. The study also found four times as many consumers would prefer to watch a video about a product than to read about it.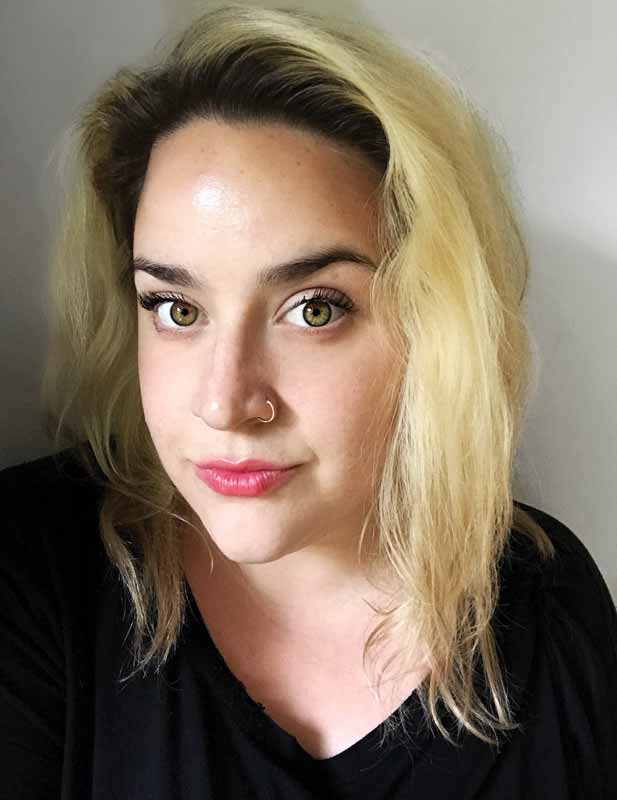 A compelling insight to support the consumer demand for video is the rapid rise of Instagram stories. Over 200 million people use this function daily, 100 million of which began actively using it within the first two months of its launch. Stories allow video or several photo moments of your day to be captured in one post, which provides a much more stimulating experience for the user than a static photo.
"Visuals like in-depth, vibrant photos are vital for jewellery industry marketing, but videos can take it one step further by bringing jewellery to life on screen," explains jewellery blogger Danielle Miele of GemGossip. "Aside from seeing the piece of jewellery in person, a video is the next best thing."
For social media purposes, apps like Videoshop (a favourite of Miele's) allow you to cut footage, integrate music or sound effects, add subtitles, and incorporate various other techniques to alter the quality of your video and prepare it for posting.
"For a crisp, clear video, I also recommend sunlight, the latest iPhone, and a steady hand—or better yet, a phone holder and/or case," says Miele.
Using social media as it's meant to be used
Perhaps the greatest advantage social media has given to brand marketing is creating a personal and, of course, social experience. Consumers are spending more and more time on the Internet gathering information and are easily turned off by brands they feel are not relatable. Encouraging engagement through posts that allow users to get involved and share their views is one way to stand out as a retailer. Simple tactics such as asking questions or including one or two hashtags are known to increase user interaction.
In turn, make sure to be sharing back. Every customer is important, and one who takes the time to become involved with your brand deserves return. A consumer is more likely to retain loyalty to retailers that offer personal attention.
Social media is not a science, so in order to maintain a growing presence, it is important to stay informed. Follow the trends, embrace new platforms, understand your customers, and even follow your competitors.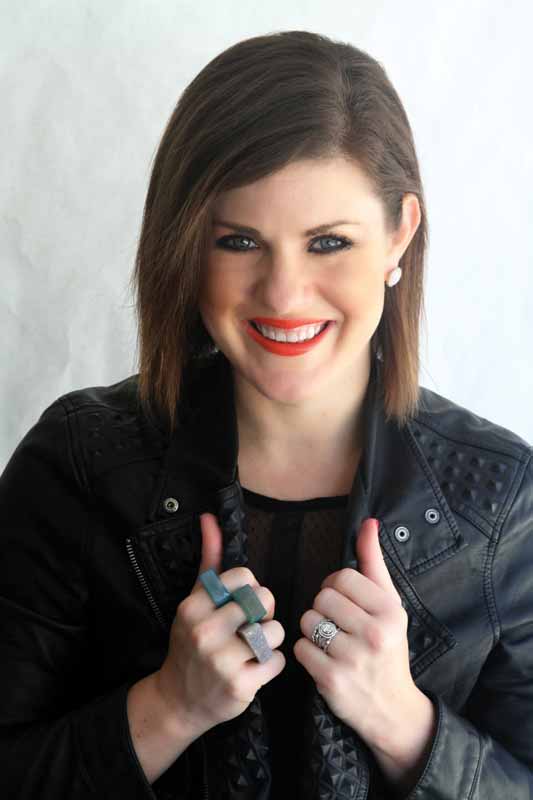 Jen Cullen Williams is managing director at Luxury Brand Group (LBG), a full-service brand communications agency headquartered in Southern California (Los Angeles and Seal Beach) with an office in New York City. She has been a guest presenter at California State University Long Beach, the American Gem Society (AGS), and the Gemological Institute of America (GIA). Williams serves on the executive board of the Women's Jewelry Association (WJA) as well as the WJA Los Angeles chapter. In 2016, she received the WJA Award for Excellence, Marketing, and Communications, and was the Rising Star Honoree for the Jewelers 24 Karat Club of Southern California. She can be reached via e-mail at jen@luxbrandgroup.com.