You're the expert, remember?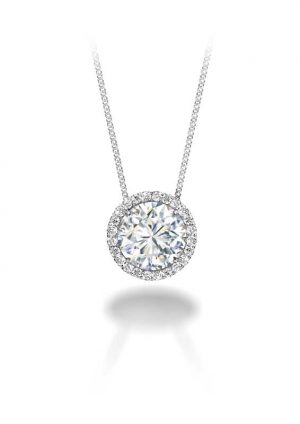 The idea is to start with the end in mind, which, by the way, is not the ringing of the cash register. That is a byproduct of you helping customers get exactly what they want. Realize also that what they think they want is not always what they truly want. Remember these points:
• There are reasons they have come into your store that go beyond the simple fact something significant is happening in their lives and they are looking for your help.
• You are the expert, not them. It doesn't matter how much time they have spent searching and researching, they don't know a fraction of what you know when it comes to diamonds.
• Be the expert and guide them with your knowledge about what makes every diamond unique, and exceptionally beautiful diamonds rare.
• Carry the right inventory—and the right amount—to position yourself as the 'diamond destination' in your local market.
• Use terms and phrases others don't, such as "Integrity is everything to me; my store is my brand because everything we do here reflects our values, including the diamonds we select to present to you."
• Ask questions and wait for the answers. Be patient.
• Focusing on your care for them as individuals and truly finding the best for them will bring tremendous rewards and loyalty.
• People remember stories most, not facts, figures, or even numbers.
• Facts, figures, and numbers draw people to think, compare, and consider.
• Passion and emotional connections motivate them to act.
• Interrupt their thinking by telling them something they haven't heard and don't expect.
• Surround yourself with people who share your passion.
• Finally, speak from the heart on what you care about. Be human and have fun!
To paraphrase Peter Sheahan, group CEO and founder of global consultancy Karrikins Group, to simplify, you must fully understand what the market is and deal with the facts of the status quo. Within that, identify the most important and complex challenges you face in your market, then challenge your own assumptions and examine your habits:
• What do you need to stop doing?
• What do you need to start doing?
• What do you need to do more of?
Selling diamonds is tough enough as it is. Selling diamonds and being profitable is tougher still. Yet, there is hope and you have a chance. People are still coming into your store looking for you to help them. Seize that opportunity! Give them the reasons to buy from you by seeking to be different, striving to simplify, and by focusing on what is most important to them, which may be your greatest mission to uncover and satisfy.
Jeffrey Skaret is director of partner development and training at Forevermark North America, part of the De Beers Group of Companies. An industry veteran for more than 30 years, Skaret has spent his career working to create strong and lasting business partnerships with jewellery retailers. He works with his team to better serve and advise Forevermark authorized jewellers, as well as develop and deliver brand messaging, training, and education strategies across Forevermark U.S. and Canada partnerships. Skaret can be reached at
jeffrey.skaret@forevermark.com.