Gold jewellery today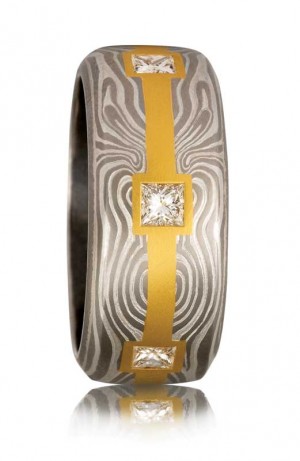 Fluctuating gold prices have had a dramatic effect on the design and production of new jewellery. Since 2005, gold prices have doubled, though the median household income has remained the same. In response, designers created jewellery to meet the same price points, but with significantly less gold content. Flip though any trade publication and you will find lightweight, openwork gold jewellery, and mixed metal designs, along with beaded and large gemstone-set jewellery with minimal gold mountings.
When appraising contemporary jewellery purchased prior to 2008, it can be hard to find an equivalent replacement today, since current designs no longer comprise the same gold content. Instead, you may need to consider vendors selling pre-owned jewellery for replacement value of a similar design.
Recently, I was asked to appraise a gold bracelet watch from Tiffany & Co. My client was settling an insurance claim and needed her 2008 appraisal—which had been prepared by Tiffany & Co.—updated to reflect the watch's current replacement value. The problem was Tiffany had stopped producing ladies' watches with gold link bracelets, so it could not be replaced with a current model. Due to skyrocketing gold prices, comparable models in the secondary market were selling for much more than my client paid in 2008. Ultimately, she agreed to settle with a comparable pre-owned watch in good condition signed Tiffany & Co.
Combined with the spike in gold value, the Great Recession sent the secondary jewellery market into a frenzy. A flood of uninformed and nefarious gold buyers appeared ready to turn a quick profit. Unfortunately, a great deal of signed and period jewellery was unwittingly scrapped and gone forever, thus reducing the supply of period and collectible jewellery. During this time, I was hired extensively to consult with people before they sold their gold jewellery and was able to rescue many signed and period pieces. As my colleague Carole Richbourg wrote in this column in the October 2015 issue, this is a service you can market to the public. Usually, it involves evaluating and sorting their gold, followed by a discussion where you educate the client on the merits of their jewellery before they find a buyer. It empowers your customer and prevents the demise of collectible jewellery.