Appraising gold jewellery in an erratic market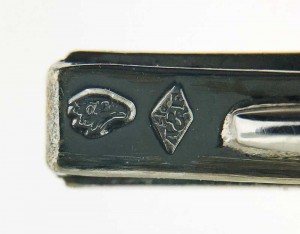 As with any other precious metal, appraisers must determine how much of a piece's value is in the gold and how much comes from other elements. Sometimes the value of gold is minimal when compared to the jewellery's collectible value. For example, an 18-karat gold and silver Georgian memento mori ring usually comprises less than 10 g of gold. The antique, rare, and collectible nature of this piece amounts to 90 per cent of its value. With that in mind, fluctuating gold prices do not impact this ring's value.
In contrast, a mass-produced 14-karat gold rope unsigned chain weighing 60 g is common and readily available. Here, the price of gold can often amount to 50 per cent of the chain's value, so fluctuating prices can greatly impact the replacement value.
Here is the process I follow to determine an item's value. I like to break it down into six easy parts: who, what, why, when, where, and how?
1) Who made it?
The maker or designer (or both) can impact the cost of producing a piece, along with perceived prestige and assurance of quality to the consumer. Further, internationally recognized brands can add significant value to the jewellery. As such, appraisers need to be aware of these brands, learn to recognize their trademarks, and be prepared to contact their vendors for pricing information. To learn more about appraising branded jewellery, refer to my article, "What's in a name?" in the May 2015 issue of Jewellery Business.