5) Where was it made?
Finished gold jewellery from European countries with higher-paid skilled labour (e.g. Germany or France) costs more to produce than those made in growing economies using makers who work for lower wages, though are not necessarily lesser skilled. Fineness marks and trademarks can indicate where a piece was made. For example, a gold bracelet stamped with an eagle's head and a lozenge-shape mark containing initials represent the French assay mark for 18-karat gold and the maker's mark.
6) How was it made?
The method of manufacture can make a huge difference to the value of gold jewellery. For example, processes such as granulation, anticlastic raising, hand-chasing, and Mokumé-gane are highly skilled and labour-intensive. Very few goldsmiths take the time and possess the patience required to create and finish jewellery incorporating these methods. Appraisers need to recognize the techniques employed and the quality of the workmanship so they can determine the labour costs and assess the overall design. My colleague Carole Richbourg covered this subject quite eloquently in the February 2016 issue of Jewellery Business. Also, for an in-depth explanation of manufacturing techniques, refer to The Complete Metalsmith: An Illustrated Handbook by Tim McCreight.
The price of gold is an important factor when appraising jewellery made with this metal, but it is only one part of the equation. Appraisers must have the knowledge and understanding required to recognize all the elements making up a piece's value. With that, they can determine the degree to which the fluctuating price of gold impacts the current value.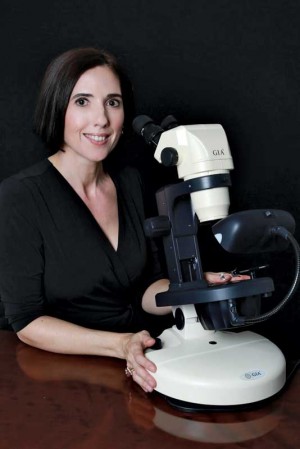 Gina D'Onofrio has provided gemmological and jewellery appraisal services since 1992. She is an accredited senior appraiser, master gemmologist appraiser (American Society of Appraisers) and certified senior member of National Association of Jewelry Appraisers. D'Onofrio is co-instructor for the American Society of Appraiser's GJ-202 appraisal report writing for insurance coverage class. She may be contacted via e-mail at ginajewels@gmail.com.