Three approaches to value
Since they are the foundation of appraisal methodology, let's take a closer look at the common approaches to value:
The cost approach usually encompasses the cost of materials, labour, and the overhead (e.g. shipping, insurance, rent, etc.) required to produce the piece of jewellery, along with the profit margin markup. Applying this approach is pretty straightforward.
"¨The market data approach considers the selling price of pieces of a similar design, components, method of construction, age, and brand in their most common marketplace. Consider a mother-of-pearl 'Alhambra' necklace signed by Van Cleef & Arpels. This design is currently in production and readily available, so its 'replacement value, new' is its current retail price. Only Van Cleef & Arpels can produce its copyrighted designs, so applying the cost approach to value is not appropriate with brand-name products.
The income approach is applied when a piece can generate income for its owner. Suppose your client just inherited 50 pieces of iconic signed jewellery from the estate of Elizabeth Taylor and he is featuring them in a travelling exhibition and book. The income approach looks at what income your client would receive after expenses. This discussion is beyond the scope of this article and unlikely the method of valuation for most appraisal assignments. Suffice to say, the income approach is far more complex than the first two and requires specialized training.
Why does it matter?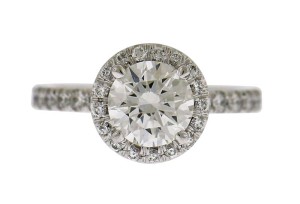 The value characteristics of a jewel help us decide how it can be replaced. Some factors affecting value include: condition, type of manufacture, designer/brand, and materials (e.g. metal and diamonds). Once we identify these value characteristics, we can decide whether a similar piece can be found brand new, whether it should be reproduced, or whether a similar item can be located where vintage and period jewellery are sold. For example, when appraising an art deco diamond bracelet, we search for similar art deco diamond bracelets at antique and period jewellery stores. This is the market data approach to value.
On the other hand, consider the appraisal of a custom-designed opal pendant. Your client may even have copies of the sketches and paperwork from the local jeweller who made the piece. Here, the appraiser calculates the cost for a comparable opal, along with that of the gold, design, labour, setting, and a typical markup applied in that local market. The appraiser should also contact the original maker to discuss his or her pricing, since your client will likely order a replacement from the same jeweller, should the piece ever be lost. This is the cost approach (reproduction).
It seems easy enough, except when you're dealing with 'replacement value, new' for unsigned/non-branded jewellery. Many appraisers are in the habit of calculating the cost to reproduce this jewellery even among mass-produced items imported from manufacturing centres with lower production costs. This may result in a replacement value that is much higher than what the piece commonly sells for. Since insurance coverage is, in part, based on replacement value, the client pays excessive premiums to insure the piece.