Is it time to add non-precious materials to your product mix?
December 1, 2013
By Jeffrey Ross and Patti Moloney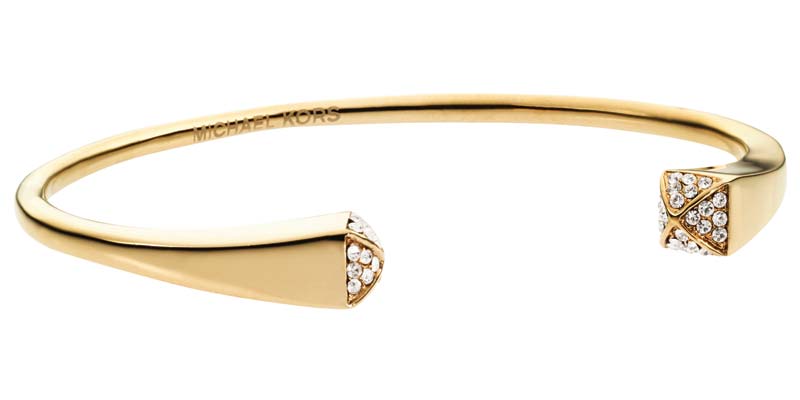 It's that time of year when fine jewellers start to think about the coming buying season and complementing stock staples with new and emerging trends. Brands like Michael Kors and Gucci are successfully using non-traditional materials like ceramics, bamboo, plated base metals, enamel, and plastics in their jewellery, much to the delight of cutting-edge consumers. This growing segment of clientele is driven not by the value of precious metal used in the jewellery, but by the statement it makes and the brand name attached to it.
Traditionally, fine jewellery stores would never consider carrying items such as plated jewellery, but now more than ever, it is important to provide variety. Although many of these products are not new to the market, their perceived value in the consumer's mind has changed. People are willing to pay premium prices for less valuable jewellery if it has a strong brand.
This change in perspective is something Haigo Derian, vice-president of L'Oro Jewellery in Markham and Vaughan, Ont., was eager to respond to. A second-generation jeweller, Derian recognizes the need to be current with an ever-changing clientele.
"We were quick to realize two distinct trends: prices of precious metals reaching new heights and an exponential increase in the demand of branded products," he explains. "It was obvious our traditional product mix had to be layered with some non-traditional items. As such, we began to carry a very select mix of branded products made of semi-precious or contemporary metals and it worked. For us, the secret is picking products based on quality, brand reach, and breadth of assortment."
Survey says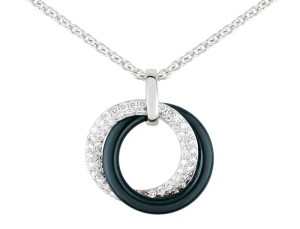 To infuse your fine jewellery selection with some trendsetting pieces, you first must determine what materials and brands your customers are interested in. One way to easily gather this information is through an online survey. It is important the survey is no longer than five questions to ensure customers can complete it quickly and easily. One online survey tool you may want to consider is Constant Contact, which can be embedded onto a website using iFrame. With just a few clicks of the mouse, your clientele can let you know what materials and brands they are dying to get their hands on.
Since Generation 'Y' is notorious for its infatuation with social media, also consider conducting a survey through Facebook Interaction. This can help reach your millennial clientele, who visit social media sites numerous times a day. Rafflecopter is another tool for reaching out and gathering feedback. For added benefit, be sure to make certain fields mandatory when creating a survey, such as providing an e-mail address or 'liking' your company's Facebook page.
In order to encourage participation in the survey, you may want to offer your customers a printable coupon or entry into a draw for a chance to win a desirable product. This ensures the survey is a win-win for both the customer and the jeweller.
How's the traffic?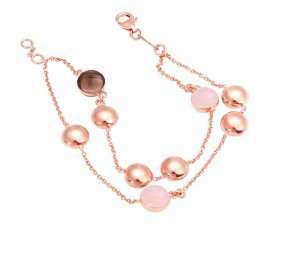 Once you have gathered and reviewed the results of the survey, you will be able to narrow down the brands and products that are most appealing to your customers. At this point, it is time to consider which of these top brands will work best for you. We know that most customers today gather a significant amount of information on a product via the Internet, prior to actually visiting a store and seeing it in person. It is therefore crucial to consider how well a brand's website will drive traffic to retailers carrying their product. For example, does the brand's website list retailers where customers can easily see them or do they have to search through multiple pages to identify where the product is sold? This is an important part of the selection criteria when looking to round out your product offerings.
A big advantage to carrying branded products is price point. By offering a more robust selection with varying price points, your customer base is more likely to grow as well, which is something to which Derian can attest. "The advantage of carrying such products is they have a more attainable and attractive price position," he says. "This gives us the opportunity to gain more interaction with our client base, as they come in more often and we are more likely to be in their headspace when considering a larger-ticket item that we are typically known for."
In the final analysis
As you delve into this new area of the market, remember to stay true to your original vision for your store. Carrying big brands and trendy products does not mean you should abandon your original business model. "My advice to any jewellery retailer is first and foremost to believe in the products you sell," Derian notes. "With that said, be careful not to convert your existing retail model completely, and only layer new categories in a way not to overpower the DNA of your own retail brand. Be selective and choose only products you feel will provide you gain. When choosing the right mix, it is important to consider not only quantitative analysis, but also the qualitative benefits a new offering can bring your business."
Through these strategies, you can make a calculated investment to effectively spice up your product selection, meeting an increased consumer demand for luxury brands and trendy statement pieces. In our fast-paced world, staying current among consumers is perhaps one of the most important factors to longevity, and one that should not be dismissed.
Jeffrey Ross and Patti Moloney are a husband-and-wife duo that has used innovative thinking and technology to develop and expand their line of Dimples charms across Canada. They are also owners of Jeffrey Ross Jewellery, a retail store in Uxbridge, Ont.
Endnotes:
[Image]: http://www.jewellerybusiness.com/wp-content/uploads/2015/11/MKJ2841710.jpg
[Image]: http://www.jewellerybusiness.com/wp-content/uploads/2015/11/ACCU015NZ.jpg
[Image]: http://www.jewellerybusiness.com/wp-content/uploads/2015/11/07-101721-02-Pink.jpg
[Image]: http://www.jewellerybusiness.com/wp-content/uploads/2015/11/Constellations-by-Belle-Étoile-Black-and-White-Stack.jpg
Source URL: https://www.jewellerybusiness.com/features/is-it-time-to-add-non-precious-materials-to-your-product-mix/
---