By Jacquie De Almeida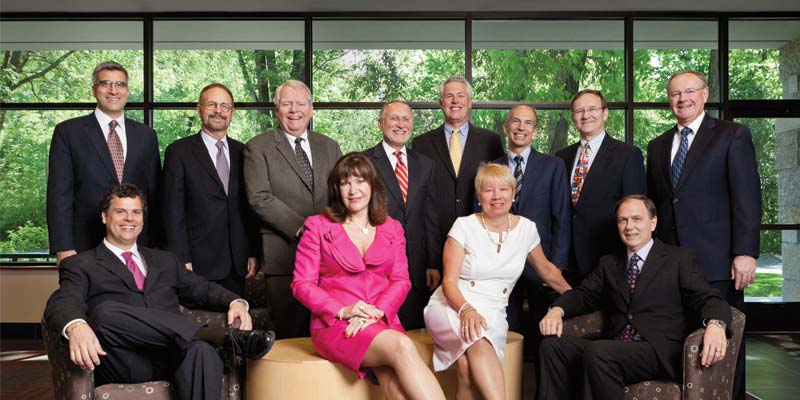 The best part of Darwin Copeman's day is sitting down for a coaching session with a member of his executive team.
As president of Jewelers Mutual Insurance Co. (JM), he's partly tasked with growing talent in the organization, as well as adding to it. It's something he takes very seriously and thoroughly enjoys, he's happy to say. He's especially proud of his role as mentor at the Wisconsin-based company, more so now than previously, perhaps. This is the year Jewelers Mutual raises the roof on its centennial; Copeman's not only moulding the company's future leaders, he's laying the foundation for the next 100 years.
"I get a chance every day to work with some of the brightest, most enthusiastic people," he says of the company's nearly 200 employees. "The one-on-ones I have are an opportunity to hopefully pass through this organization and leave it just a little better than what it was when I came into it, and that's what I enjoy the most."
With about 10,000 commercial clients in North America and more than 270,000 consumers carrying personal jewellery policies, Jewelers Mutual's start might take some by surprise. Turn back the clock to 1913 when 115 members of the Wisconsin Retail Jewelers Association gathered to find a solution to their predicament. When getting fire coverage proved difficult due to the use of open flames and flammable liquids, the group started its own insurance company out of the back room of a jewellery store.
One hundred years later—not to mention 26 'A+ Superior' ratings by A.M. Best Co., and several appearances on Ward Group's 50 top-performing insurers list—Jewelers Mutual is one of the few jewellery-specific insurance firms operating, a fact every employee wears like a badge of honour. True, a homeowner's policy provides limited coverage for a piece of jewellery, but besides that, few insurers can count accredited jewellery professionals among its staff. At JM's home base in Neenah, about 25 employees carry designations from groups like the Gemological Institute of America (GIA). According to Copeman, the United States' largest homeowner's insurer has one. "That's the level of credibility we bring to the jewellery industry, and especially to our personal jewellery insurance clients," he adds.