Keeping up: Using technology to improve the customer experience and increase sales at the same time
May 10, 2017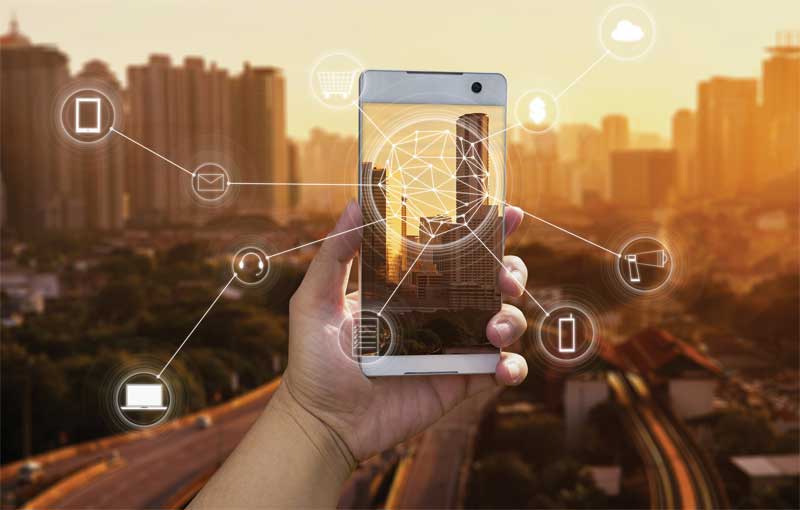 [1]By Lisa Hutcheson
Let's face it, technology is constantly evolving and moving faster than the average retailer can keep up with. Every week, there are new solutions we can use to support our retail operations, and it can be an overwhelming challenge to know what to invest in and what will have the strongest return on investment (ROI).
Technology is the backbone of any successful retail business today. Ultimately, it should support your business strategy and enable your goals. By determining what technology is most valuable to you as a retailer in order to support your strategy,  you can improve productivity, engage customers, and drive overall sales.
Leveraging tech for your store
With so many new technologies coming into the market everyday, it can be confusing to figure out which ones to choose. Many platforms offer integration with other options, usually in a menu format. How do you drill down to the perfect one for your store?
There are a multitude of options already in use in the marketplace, some of which you may have incorporated into your business already:
Point-of-sale (POS);
Inventory management;
Accounting;
Customer relationship management (CRM);
Payroll and human resource systems that are linked to your POS and other retail systems;
Electronic data interchange; and
Portable data terminals and hand-held computers.
Additionally, there are other innovative developing technologies you may want to consider adopting:
Digital/interactive signage and displays;
Virtual and augmented reality;
Showrooming; and
Customer loyalty apps and beacons.
Undoubtedly, your POS is the most important part of your retail business. It offers a high degree of accuracy through scanning, as well as providing multiple options for analysis to help you manage inventory, identify items for reorder, and analyze sales patterns.
Adding tech to your operations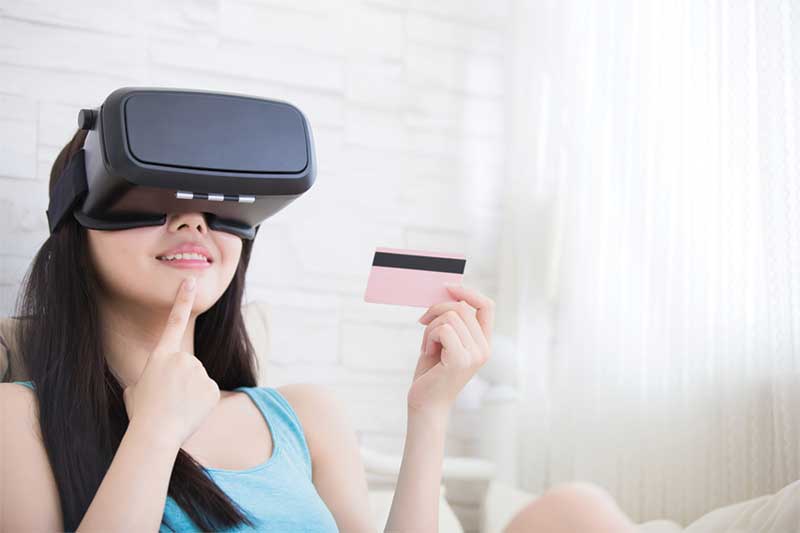 [2]Moving beyond your POS, you know you need technology, but it can be a big decision to add new tech to your operation, so you want to ensure the timing and investment is right. The number one consideration when making your decision revolves around your overall strategy, as well as your sales and business goals. These should be what guide your decisions about what tech you need as well as when exactly you need it.
For example, a low-volume jewellery store will have less need for many of these technologies, while a higher-volume store could never achieve its goals without them. If you are a lower-volume store, you may be able to take a few years to roll out new technologies, or may never need them at all.
Another key consideration is your customers, and the experience they would like to have in the store.  Are they millennials wanting to interact with their mobile phone? Or are they older and not going to respond well to big changes requiring them to be more tech savvy?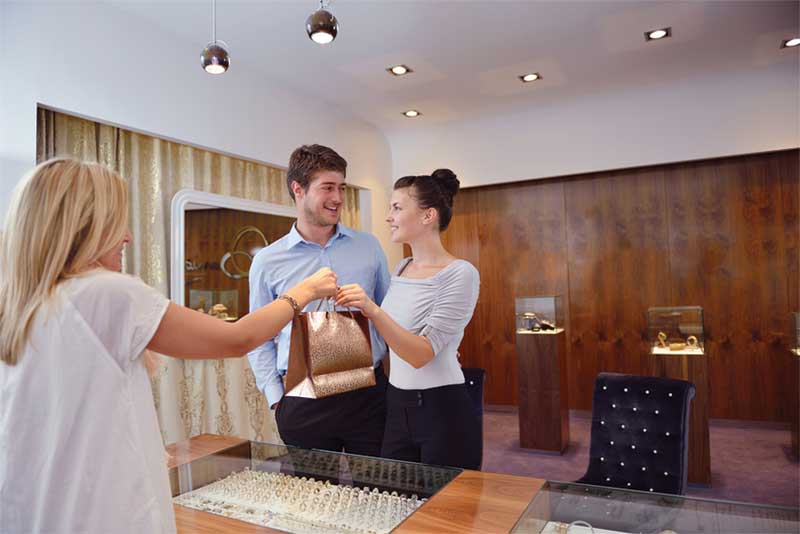 [3]Every generation and group of buyers has different expectations, so those need to be carefully considered when it comes to technology.
The real promise of adopting new technology for your store is the potential ROI of a solution when it is aligned with your overall business plan.
However, like anything, considering new technology needs to be approached with some degree of caution. Beware of being sucked in by the 'glamour' of a new technology—while sexy, if it does not benefit your business or deliver tangible returns, you may want to skip it.
Using omni-channelto expand your reach
Retailers can no longer operate in just a single channel, be it brick-and-mortar or online. With online sales growing so quickly, customers have the ability to shop 24/7.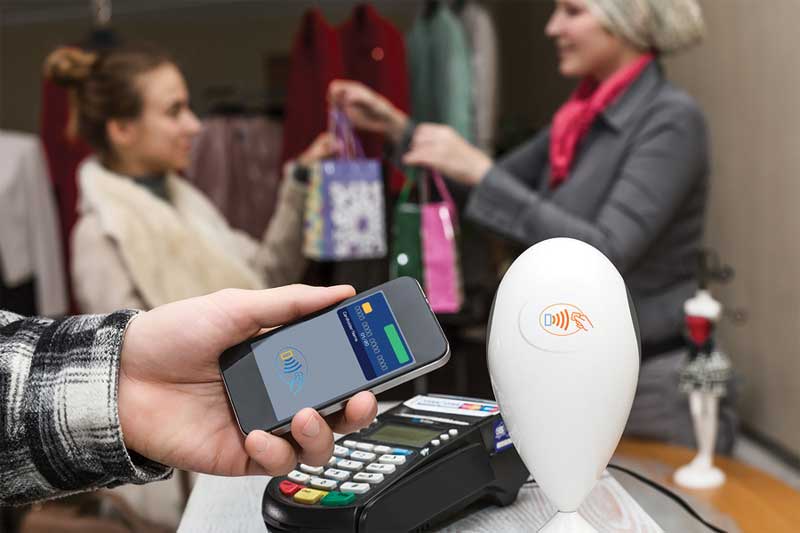 [4]Online shopping, plus social media and other customer touchpoints means all retail touchpoints and channels are now merging into what is known as omni-channel retailing. Omni-channel retailing is a consumer-centric approach enabling retailers to integrate all channels and adopt multiple strategies to provide a seamless experience for customers.
While the majority of jewellery customers tend to still prefer to buy jewellery from a brick-and-mortar store, they expect the shopping experience to be as smooth and consistent as their online shopping experiences. One of the biggest benefits of an omni-channel strategy is that it helps establish a point of differentiation. The more integrated of a channel you can offer, the higher the likelihood you can stay connected and relevant to your customer.
Having an omni-channel strategy allows you to integrate all channels of retailing while simultaneously reaching customers which will help increase engagement across the board. It offers the opportunity for retailers to be 'always on" and accessible to their customers outside of the traditional retail hours.
It is also a means to layer a variety of engagement tools and create a seamless approach to the consumer experience through all accessible shopping channels including mobile devices, computers, brick-and-mortar stores, radio ads, direct mail, e-mail and more.
Omni-channel is quickly becoming the norm in the retail world and with that comes the expectations from customers that this will be more readily available for their shopping experiences.
As with anything else you are looking to introduce into your business, new channels must align with your strategy in order to have the best chance of being successful.
Optimizing store performance and customer experience
One of the best things technology has done is enable retailers to know their business more intimately and make smarter, faster decisions. It has allowed retailers to provide their customers with effortless experiences and earn their loyalty.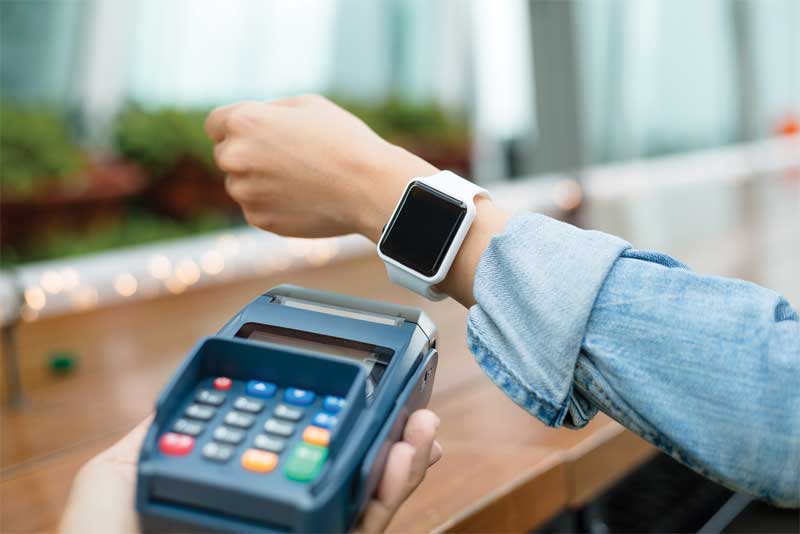 [5]Technology now provides retailers with data about customer behaviours and traffic patterns, inventory placement, and more. Thanks to this data, retailers gain a deeper understanding of customer preferences, merchandising placement, and employee performance to identify opportunities to strengthen the in-store customer experience—and ultimately, help to bolster business performance.
To be successful, it is critical to figure out how to engage with your customers in the way they want to. With so much technology available, understanding these wants and needs is easier than ever.
For example, personalization of products and services continues to be a hot retail trend, so by understanding if this is something your customer-base would be interested in by using the data you have, you can make the best decision for your store.
Having the opportunity to gather data through the use of technology can also allow you to focus on the customer's intent beyond the transaction.
Knowing your customer's patterns and purchasing habits can help provide a way to engage them beyond just a single transaction.
Utilizing the right technology does not mean you have every tool available. Being strategic and selective with right tools to your business needs will allow you to execute your strategy and meet your business goals. 
Lisa Hutcheson is a retail consultant with a mission to help clients create a remarkable experience for their customers and extraordinary profits for their stakeholders. Her consulting practice provides clients with innovation and non-traditional retail strategy expertise as well as customer and employee engagement strategies. Hutcheson is also a frequent speaker on retail trends, customer experience, and best practices. She can be reached at lisa@lisahutcheson.ca[6].
Endnotes:
[Image]: https://www.jewellerybusiness.com/wp-content/uploads/2017/05/bigstock-160723520.jpg
[Image]: https://www.jewellerybusiness.com/wp-content/uploads/2017/05/bigstock-132317879.jpg
[Image]: https://www.jewellerybusiness.com/wp-content/uploads/2017/05/bigstock-happy-young-romantic-couple-in-38906287.jpg
[Image]: https://www.jewellerybusiness.com/wp-content/uploads/2017/05/bigstock-172573049.jpg
[Image]: https://www.jewellerybusiness.com/wp-content/uploads/2017/05/bigstock-Woman-using-smart-phone-to-pay-124793273.jpg
lisa@lisahutcheson.ca: mailto:lisa@lisahutcheson.ca
Source URL: https://www.jewellerybusiness.com/features/keeping-up-using-technology-to-improve-the-customer-experience-and-increase-sales-at-the-same-time/
---