Match made in heaven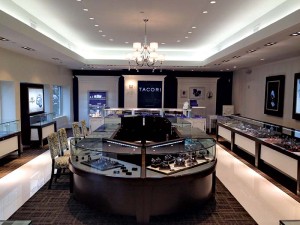 What's the lesson learned? Redesigning a space you're happy with doesn't necessarily entail working with a designer. But if that's the route you've decided to take, finding one you click with and who you feel understands your needs are critical.
"It's really important you feel comfortable with your designer and not intimidated," says Camille Marcotte, a partner in Marcotte Design in Toronto. "When working with a designer, you have to always feel they are listening to you. And you know when they're listening to you because they're asking all the right questions and it's reflected in the design. You need to feel you're getting something out of it right off the bat."
So how do you find a designer? A recommendation from past clients is one place to start. Another, says Marcotte, is to consult the local associations for interior designers or architects. If you're located in a mall, check with management for a list of designers they work with. See a particular store design you like? Ask who did it. You could also scour online portfolios and set up interviews with designers whose style seems to match yours.
Mickey Minagorri, principal in Artco Group in Miami, says most projects begin with understanding the client's goals and what category they specialize in. This helps determine things like optimum flow of traffic and showcase options.
"A good company gets you thinking about the whole process, not just putting cases next to each other and seeing what happens," he says. "The first thing we do is understand who the client is. Everybody has a particular niche market, particular goals they're trying to achieve"¦ The articulation of an intelligent approach is to ask what the breakdown of the business is. Are you a bridal store? A watch store? Who is your competition? Where do you want to be in the market?"
Whether picking lighting, showcases, or even deciding on an overall look for your store, always ask to see images of past projects. This also gives the designer or supplier a sense of the kind of styles you prefer.
If you're thinking about giving your store an overhaul, here are some things to keep in mind.