The price is right, but what is it?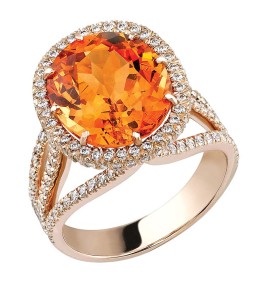 Finding the pricing sweet spot with one's customer is more talent than science. "Price points are a tricky subject," Bourg cautions. "If someone is shopping for a high-quality ruby or sapphire to treasure, they are usually trying to stay within a certain budget. It's no different than investing in an engagement ring with a centre diamond that is priced differently depending on clarity, cut, etc. The customer will most likely buy the stone they are comfortable committing to."
But high-ticket items require more shopping around than buying a fashion piece. The stakes are different, Bourg finds. "If someone is making a purchase as an accessory item, I would say the average price point is $250 to $500."
For haute couture goods, the median price jumps, Bandiera tells Jewellery Business. "The price range is wide, although $2500 to $4000 seems popular." For deep pockets, however, double-digit shopping is robust, too. "Pieces that cost more than $10,000 sell well in the lines we carry."
Quebec-based art jewellery designer Claudio Pino of Pino Fine Art Jewellery creates for collectors favouring an artistic esthetic. His customers appreciate the sculptural form of his one-offs, making them wearable art forms. Within this niche market, exotic stones fare well, Pino says, since the customer is looking for something original in every sense. "Items most likely to sell fall into the $1800- to $2400-range," he adds.
The art of the margin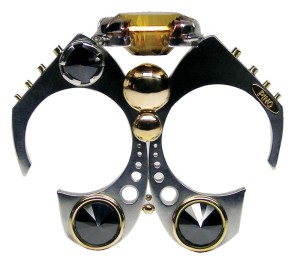 Establishing margins is a delicate task figured out individually by each designer, manufacturer, and retailer. Price enticingly enough to catch the sale, but don't leave money on the table. Experience helps interpret the past, and the ever-evolving market reacting to supply and demand dictates prices going forward.
Pino's complex designs incorporate a number of components, including mixed metals and different stone types. Everything needs to be factored into pricing, but he is firm on putting a 40 per cent cap on things.
Simon takes a more fluid approach, which she says works for her. "Usually the lower-end items have a higher margin, and the more expensive a stone or a piece of jewellery gets, the less I make." The formula for her goods is pretty straightforward. "My higher-end designer jewellery products are set to a fixed price according to the quality of the materials, the workmanship, and my cost. Margins will be around two times that cost, regardless of other designers' prices."
Kundakci prefers 'the big picture' approach. "Profit margins are always a tough subject," he stresses. "Retailers should factor in their location, clientele, and competition when deciding on how much to mark up their merchandise. The profit margin of a retailer with many competitors nearby will be quite different than a retailer who is the only jeweller in town. Once you take into account those factors, the retailer will have a better idea of an appropriate profit margin for their store."
Bourg concurs. "When you mark up a higher-end item that is more precious, it depends on the area or the community in which that retail store resides."