Why choose you?
Sophisticated, connected bridal consumers are often ethics-based purchasers. They need to feel good about the luxury they want and prefer to buy products aligning with their ethical standards from businesses who share their values. The bridal customer today is also older, more diverse, affluent, and more demanding than ever before.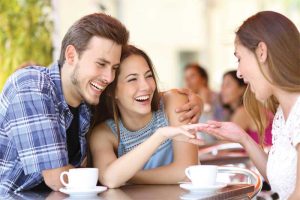 In addition to quality, value, styling, trust, and brand loyalty, important factors influencing diamond purchases include sustainability, community awareness, social responsibility, and ethical sourcing. Buying decisions are often based on a retailer's presentation of these factors.
Sustainability
Sustainability is becoming mainstream for businesses as environmental responsibility is often expected by those seeking luxury products. Celebrities are touting global citizenship in product campaigns. Energy and resource saving initiatives, and carbon footprint reduction have become the norm for many businesses.
Community-focused
Community stores and local jobs matter.  Despite the growing e-commerce sector, the luxury brands which stand out the most support brick-and-mortar stores. Local/family businesses with global awareness are also in favour with luxury buyers. People want to help in their own communities. Locally sourced/made items are continuing to grow in popularity.
Social Responsibility
Millennials are demanding greater social responsibility from luxury businesses. They care how the products they buy and the money they spend impact people and the environment around the world. Retailers competing for their business must effectively communicate how social consciousness is part of their products and service.
Ethical sourcing
Consumers want to know their luxury spending is not funding human suffering. Brands such as Forevermark have gained traction with diamond consumers by guaranteeing clean origins and supporting the advancement of women in careers as miners, gemmologists, and engineers in diamond-sourcing countries.