Standing out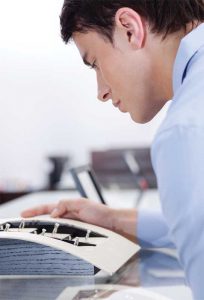 Even under the best circumstances, spending a few thousand dollars on a piece of jewellery can be a scary experience. Concerns the product in question may have funded a far-off conflict, contributed to human rights abuse, unfair labour practices or environmental damage in its extraction, can make the process agonizing.
It's fair to assume consumers may have heard more about these problems and not the solutions. You can offer clarity. Communicating a positive and clear message about your commitments and efforts will help customers understand spending their money with you can create a positive impact in other areas. With infinite purchase options available, differentiating and adapting to evolving consumer needs and interests are critical to thriving as a retailer today.
Becoming involved in local business development campaigns, implementing green initiatives, promoting brands with strong ethics and values bases, and becoming part of larger industry efforts like the Diamond Empowerment Fund (DEF) are all important endeavours, but only if you talk
about them.
Options
While the symbolism of the wedding ring has maintained its significance throughout history, the form, style, and look has continued to evolve with changing customer interests.
Personal expression is often more significant to the bridal customer than tradition. For ethics-based buyers, that expression includes exploring new options for the materials in their ring and choice of stones. 
Today, challenges and opportunities present themselves in three prominent forms.
Nature vs. nurture?
The choice of whether or not to offer synthetic diamonds has become difficult for many retailers.  Some fear offering a less expensive, man-made option will pull business away from naturally-mined diamonds and dilute the value and emotional symbolism a diamond has historically carried. Others prefer to leave what they consider the 'budget-driven' lab-grown buyer to other stores, choosing instead to maintain a more traditional definition of 'fine jewellery' as part of their brand message. 
The reality is, a consumer may be open to synthetics for a number of reasons.  Price is often a consideration, but personal values and beliefs are usually more significant. Many consumers with interest in what they perceive as ethically and environmentally sound options are likely to be consumers who would not be in the market at all if naturally mined diamonds were the only available choice. 
For many jewellers, synthetics present an opportunity for 'in addition to' as opposed to 'instead of' business. New alternatives addressing consumers' global concerns are opening new markets for business owners willing to adapt and work with them.
Understanding the motivation of the shopper is essential to earning trust and confidence. Knowledge, objectivity, and honesty are essential to protecting your reputation and business, and making the sale.
Metal movements
In terms of jewellery metals, many socially and environmentally conscious consumers are looking to businesses with a commitment to fair trade gold and silver or to a documented, recycled-metals program. In their view, the purchase of  ethically sourced  jewellery such as gold wedding rings should empower grassroots economic development, make a positive contribution to environmental restoration, and support full transparency in the supply chain.
These customers want to know that at best, their purchase of precious metal will, in some way, contribute to improving the life of the miners and other workers who are part of the process and, at least, will not contribute to further mining-related disruption of the Earth.
Offering a fair trade or recycled-metal option (with or without a premium price) is often another way to offer consumers an option to square their interest in the tradition of the engagement and wedding ring with their ethical and moral commitments to the world and its people.
The great estate
The popularity of antique, vintage, and estate jewellery has been on a steep rise over the past decade. While many bridal consumers are inspired by the designs, others are simply committed to the concepts of recycling and repurposing rings in order to help minimize the impact of modern mining processes.
In many cases, old-world craftsmanship and style blended with a new-age environmental and social consciousness make buying a previously owned, vintage or estate piece the right choice for today's consumer.
Retailers who have ventured into the world of vintage jewellery know that doing it well requires a level of expertise far exceeding jewellery store basics.  Authentication skills are vital, and informed consumers demand accuracy and detail with regard to history and provenance as well as material components.