The keys to keeping current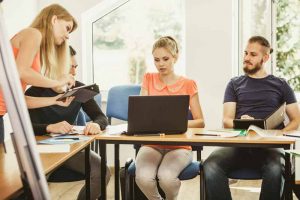 Laser welders, 3D printers, and design software are just some of the fairly new advances becoming more accepted in the jewellery stores of our nation. However, if Thompson is right that only 20 per cent of the Canadian jewellery industry is embracing these shiny new tools and only a few others are starting to come on board, is it worth changing our training programs? Do we teach our students how to laser weld if the jewellery stores in the towns where they hope to work don't have laser welders or any plans of getting them? Dana Smith of Dana's Goldsmithing in Port Perry, Ont., thinks so.
"It's hard finding trained staff," she explains.
The software program Smith uses for designing jewellery comes equipped with a virtual key that both allows the use of the program and limits its use to a single computer. With business expanding, she needed a second computer and designer to fill all the orders she has been getting. Smith felt it was necessary to hire someone who already owned a key for the same software, as a new key would be very expensive. While she did manage to find someone to fill the position, that person's key was not up to date, so she ended up purchasing an upgrade to the key for a current version of the software.
Smith is about to embark on a large renovation to her store that will create a completely unique experience for her customers, featuring software containing a huge virtual library, of components to help customers design that special piece.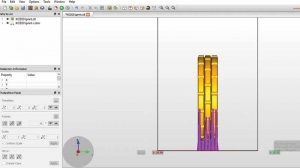 "Technology, that's what we're all about," she explains enthusiastically. She is also planning to make room for laser welders and 3D printers in her renovation. She keeps wondering what technology is next to come, and says it is difficult to "try to think ahead about how to fit technology into the renovation and stay ahead of the game."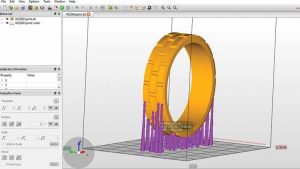 She sees changes growing throughout the industry, and not just in how we create jewellery. From the way we market jewellery and interact with customers to how we can personalize experiences for them, there are remarkable shifts.
"E-mail allows me to have customers from across Canada, and Internet analytics help me pinpoint much more easily which marketing campaigns work and which don't," explains Smith.
Kim Kostiuk of Fine-Line Jewellers & Engravers in Edmonton, Alta., says, "The mystique of being a goldsmith, a bench jeweller, will always be there."
However, he admits he gets incredible precision for the corporate rings he creates using computer-aided design (CAD) software in conjunction with a computer numerical control (CNC) milling machine. Fine-Line Jewellers & Engravers has invested heavily in technology and innovation. The store has a laser welder, casting equipment, pneumatic tools, and will be buying a 3D printer as well, for which Kostiuk has looked into specific software. He says he needs people with computer experience to design the jewellery he creates for his customers.