Keeping pearls pristine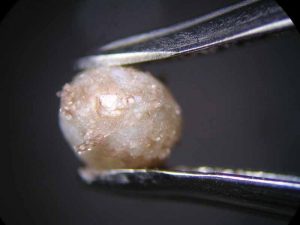 These experiments illustrate how destructive even small quantities of acid can be to pearls, and why the utmost care must be taken to protect them. To help your customers keep their pearl jewellery looking its best, remind them pearls should never be brought into contact with cleaning products, which may contain chlorine or other bleaching agents in addition to acids. They should also never be left on kitchen or dining tables, as they could come into contact with acidic substances like those used in the testing series described here.
If this does happen, customers should be encouraged to clean the pearls immediately by immersing them in lukewarm water containing a dash of salt, alcohol, or dishwashing detergent for about 15 to 20 minutes. The pearls should then be rinsed under running water before being left to dry at room temperature.
Cleaning in water is generally considered the best method for maintaining pearls, and is easy for customers to do on their own. However, it's important to remind them the method should not be applied too often, as the string may suffer—once a year is usually recommended. Of course, customers can also bring their pearl necklaces to a jeweller for regular cleaning. This not only keeps the jewellery in good condition, but also provides you with an excellent way of staying in contact with clients.
The photographs shown in this article reveal the disastrous effect acids have on pearls. In one way, this should serve as a reminder pearls have to be handled with more than ordinary care, and wearers should be aware of the dangers that might lurk in their daily surroundings. On the other hand, when looking at the images in a more artistic way, they allow us to witness the unfolding of a rather dramatic spectacle illustrating the transience of beauty.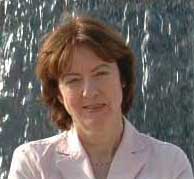 Elisabeth Strack is a German gemmologist who has owned her own diamond, gem, and pearl testing laboratory in Hamburg since 1976. She is the author of the book Pearls, which was published in English in 2006. Strack can be reached via e-mail by contacting info@strack-gih.de.