Curbing conflict diamonds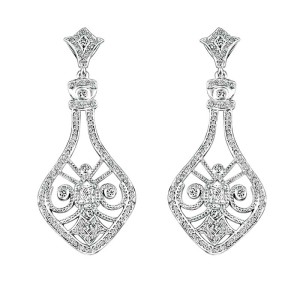 When the issue of conflict diamonds became more mainstream with the release of the 2006 movie, Blood Diamond, conversations at the counter centred on source and ensuring the jewellery meant to symbolize love did not originate in war zones and fund rebel forces. Ask a Canadian retailer today if consumers are still inquiring about conflict diamonds, and the answer is usually no. The belief among the buying public is the measures in place are doing their job. To a certain extent, they are.
The World Diamond Council (WDC) estimates blood diamonds comprised four per cent of the global supply in the 1990s. Following the implementation of the Kimberley Process (KP) in 2003, the numbers dropped, and today, less than one per cent of diamonds are considered conflict.
Yet, questions surrounding the KP's effectiveness continue, specifically, the decision to allow exports from Zimbabwe's controversial Marange diamond fields, the site of human rights abuses that thrust the certification scheme into the spotlight and the definition of conflict diamond under the microscope. Although there has been talk of expanding it to include acts of violence, consensus among KP members remains an issue, making any kind of progress nearly impossible, given the opposing views on various problematic areas.
Enter Jewelers of America (JA), Diamond Manufacturers and Importers Association of America (DMIA), Jewelers Vigilance Committee (JVC), and others, who developed the Diamond Source Warranty Protocol in consultation with industry.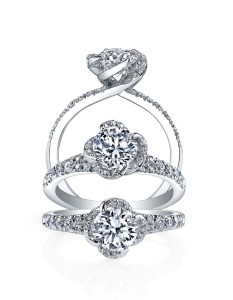 The groups billed the initiative—which is designed to work alongside the KP—as a tool to bring greater transparency and accountability to the supply chain, and as a response to increased pressure from consumers, human rights groups, and governments to provide assurances of ethical sourcing of both rough and polished diamonds.
Determined by the protocol's users, 'subject sources' can be a country or a person, even if they export or import under the KP. Factors affecting what can be considered a subject source include: protection of consumer confidence; concern over negative media attention; human rights abuses; and government action (i.e. national or international sanctions).
With the protocol's introduction in October 2012, it may not be long before the Canadian trade is forced to comply in order to do business south of the border.
Evert Botha, chief operating officer (COO) of Embee Diamonds in Prince Albert, Sask., says the company exports Canadian diamonds to the United States, and assurances as required by the protocol are not problematic.
"Where it becomes an issue and challenge for us is in our recut and repair business, which requires we ascertain where the stone is from based on colour and inclusions," Botha explains. "We are seeing peacock-coloured stones [indicative of Zimbabwean origin] in the United States and Canada. I've had half a dozen phone calls in the last year of people wanting us to cut diamonds for them. When I ask about the source and they say Zimbabwe, I tell them I can't help them."
Botha says cutting and polishing Zimbabwean diamonds is generally frowned upon. However, he adds there is an element in the industry that is not opposed to overlooking U.S. sanctions or Zimbabwe's human rights record.
"One would expect resistance from traders, dealers, and wholesalers because they're buying based on price and if you're looking for something cheap, you need to look at the source," he adds.