A silver bullet?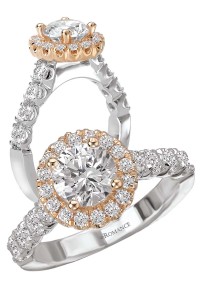 Alan Martin, director of research at Partnership Africa Canada (PAC), says initiatives like the protocol are critical, considering the illegitimate sources of diamonds that continue to operate. While he agrees it adds another level of comfort, he says the protocol will likely not resolve lingering issues concerning conflict diamonds.
"In and of itself, it's not the silver bullet that's going to clean up the negative elements in the supply chain" Martin says. "However, in terms of working in conjunction with many of the other similar systems that are trying to do the same thing, I think it's valuable, particularly as the Kimberley Process turns a blind eye to new threats to the industry. This protocol is a good addition in terms of making people ask more questions"¦ Breaking the U.S. Office of Foreign Assets Control's (OFAC's) rules [which administers and enforces trade sanctions] is a lot more serious than breaking the system of warranties or KP requirements"¦ The real onus here is for industry to actually implement the protocol."
David Barthau, owner of Barthau Jewellers in Stouffville, Ont., says he has a protocol of his own in place. Most of the diamonds he sells are Canadian, but for those that aren't, he insists on a paper trail as far back to the mine as possible.
Being part of a buying group helps, he says, adding his store is a member of the Canadian Jewellery Group. To become suppliers to the group, companies must guarantee diamonds are from legitimate sources.
"It's the new reality," he says. "You want to run a legitimate business with a comfort level that you're doing things properly and correctly."
Wayne Fisher, president of Canadian Jewellery Group, says the topic of conflict diamonds tends to come up less and less these days, but that may be due to the popularity of Canadian diamonds. However, he says this doesn't mean questions shouldn't be asked.
"I think manufacturers and retailers alike are on the same page in wanting assurances they are getting legitimate diamonds and we're all working together to make sure that happens," he adds. "We don't want to be part of any organization or group that wants to deal with illegitimate diamonds."