A patchwork solution?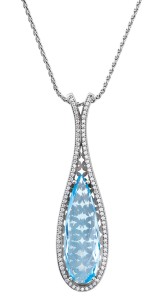 Not everyone is convinced of the protocol's effectiveness. Mel Moss, president of Regal Imports in Vancouver, says chain of custody for small diamonds is extremely difficult. Even the Canadian Diamond Code of Conduct starts at 18 points, he notes.
Although Moss acknowledges the KP's shortcomings and the need for an overhaul to become more effective, he adds the certification scheme is still the industry's best bet to keep the supply chain clean.
"The problem with diamonds is at the rough level," Moss says. "To be practical, you don't really need to bring it to the polished level. A full chain of custody is a lot of time, a lot of money, and a lot of holes. We need to solve the problem, not fill in the slots. The way to fix the problem is to do so at the rough level because that's where the source of it is. We have to convince governments to work ethically through the Kimberley Process. If a government is not going to work ethically, leaks happen no matter what tracking system is in place."
Vora acknowledges it is nearly impossible to stamp out conflict diamonds altogether.
"Everything coming through the system is pretty much identified, but there will still be the underlying issue of smuggled diamonds," he adds.
So is there value in the protocol and other chain of custody systems like it? Martin thinks so.
"I think this would be a sensible thing for Canadian retailers to do because this issue of people trying to find added comfort as the KP stumbles its way through the dark is only going to add greater scrutiny on Canadian companies and retailers," he explains.
"In the same way the U.S. market was trying to take preventive steps in the face of [supposed] pressure from the state department or concerns about what they saw happening in Marange, I think it only makes sense for the industry to be on the right ethical side of this issue."