For your information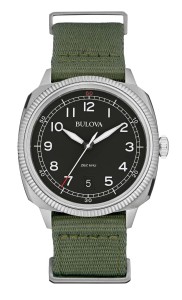 Williams says analytics play a big part in a brand's success at the counter, particularly when it comes to keeping track of a retailer's sell-through. "If you're only looking at sell-in, you're being short-sighted. Sell-through is key to everything. If you get sell-through right, sell-in naturally flows."
While it's true a retailer can track which models sell through the most among its customer base, Williams says working with a brand that provides details about the top-selling SKUs within a collection goes a long way to helping a store owner get a better grasp of what they should be carrying. Although brands may report different levels of success, the overall impression is Canada is not immune to the challenges the watch industry is facing. In fact, the weak Canadian dollar is likely adding further strain.
"Canada is faring much the same as the industry as a whole," Rosenfeld says. "However, every market has its own unique opportunities for growth. As an example, we are starting to see men in Canada embrace more colour in their watch dials and watch straps than we've seen in years past. This is an emerging trend we look forward to watching evolve in 2016."
The outlook for the year will be challenging, he adds, but there is hope for positive results. "The first half of 2016 will continue to be a bumpy ride for much of the industry and brands will need to make adjustments," Rosenfeld explains. "Retailers will do their spring cleaning to weed out brands that have stopped evolving. Based on production lead times, etc., many brands will catch up to the consumer's needs in the second half of 2016. So we expect some industry growth to finish out the year."
All eyes will be on Baselworld next month, as the watch industry makes its yearly pilgrimage to the land of Swiss watches. Stay tuned for our report on need-to-know trends and show highlights.