A rising wave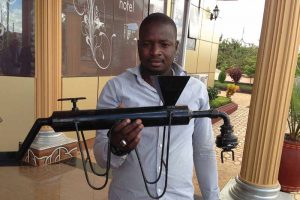 Concerns over human rights and sustainability in relation to jewellery have been growing for the last 20 years, since Global Witness exposed conflict diamonds.
I remember the crowds attending panels on the Blood Diamond film when I was showing in JCK Las Vegas's designer section in 2006. I myself attended Martin Rapaport's session on fair trade diamonds. Ultimately, diamond sales were not impacted, mainly due to the Kimberley Process (KP), which was established in 2003.
Since then, the notion of 'conflict-free' has extended beyond diamonds to include both gold and coloured gemstones. Additionally, there are many environmental concerns. As one example, Earthworks and Oxfam introduced their No Dirty Gold campaign in 2004. Today, when I mention the term 'dirty gold' when I'm selling wedding rings, my customers get it.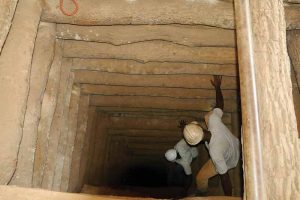 According to the De Beers 2016 Diamond Insight Report, 36 per cent of millennials, when purchasing a diamond wedding ring, are unlikely to compromise on the question of responsible sourcing. They research multiple online channels, can sniff out fake narrative, and will use their dollars and social media to express their values with one click of a mouse.
Certainly it is better to be in front of the wave, ahead of these paradigm shifts, than behind. However, developing a truly ethical sourcing platform is not as simple as it might seem.
Ethical jewellery 101
Let us, for a moment, imagine a piece of jewellery that—even in its sourcing and fabrication—represents our noblest and most heartfelt values. What would that mean, in practice?
These days, the general notion of 'responsible jewellery' is based upon the concepts of 'chain of custody' and 'traceability and transparency.' Essentially, that means the transactions that take place between the mining of a metal or gem and its purchase by the final customer are tracked. Jewellers use some variation of these terms when marketing their products, in a "from the mine to your finger" narrative. Yet, how ethical is the chain of custody approach?
Diamonds
Though the 'conflict-free' narrative is as powerful as ever to the public, the transparency-focused Kimberley Process has been largely discredited by independent watchdogs, including Global Witness and IMPACT, two organizations originally involved in forming the scheme. The custody approach only tracks rough diamonds and does not take into account human rights or ecological concerns.
The Canadian diamond sector provides a great alternative. In the northern territories, when mines are on Indigenous lands, Impacts and Benefits Agreements (IBAs) made between mining companies and tribal governments are standard. IBAs ensure First Nations people gain financial benefit from the extraction. Plus, the Canadian government has stringent environmental regulations for mining sites. However, the polishing operations of some of these companies are not so transparent and are still treated as 'trade secrets.'
Another consideration is the fact a worker in a Canadian mine might make more in a day than an African miner makes in a month, despite the fact African countries need diamonds for development. (For more information, click here.)
Gold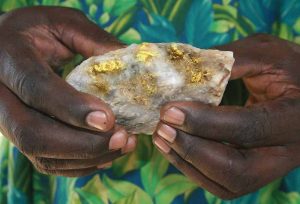 When it comes to large-scale gold mining, which forms about 80 per cent of global supply, companies often mine in several locations or countries. A mine in a developing country may not adhere to standards anywhere near what we would expect in Canada.
Yet, the chain of custody approach typically treats all the gold mined by one company as equal. Environmental and human rights issues can be bypassed at a mine located in a country where standards are weak or nonexistent.
Therefore, a certification scheme that relies entirely on chain of custody has questionable ethical veracity. Additionally, there are other critical reasons why we might question the chain of custody approach: past actions.