Gold in the United Kingdom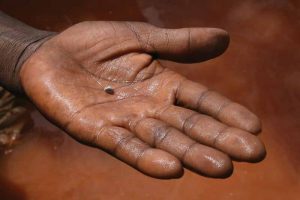 Fairtrade and fairmined gold started out as one standard, a joining of two organizations (Fairmined and the Fairtrade Foundation) back in 2011. The two split in 2013, and have become competitors.
In the United Kingdom, which has the most developed market for small-scale ethical gold, the choice has been Fairtrade. More than 250 small jewellers have joined the Fairtrade gold commercial program, and the bridal market has been particularly strong. The U.K. trade magazine, Professional Jeweller, named fairtrade gold a major market trend in 2017, while fairmined gold was not even mentioned. (To read the article in question, click here.)
One of the main reasons for this is Fairtrade is one of the most respected global brands. Consumers also respond to the independence of the label. Fairtrade is not invested in the jewellery industry any more than in coffee or chocolate. It functions to set up commercial platforms and an auditable system between jewellers and miners, and funds its programs with a fee of $2.30 per gram of gold at retail.
With Fairtade, miners not only get technical assistance, but are also paid 99 per cent of international spot price and an additional social premium of $2000 per kilogram. Premiums have been used to fund schools, clinics, and elder care, as well as reinvested in mining operations. Fairtrade helps communities that were once marginal start to thrive.
In the United Kingdom, at least, where suppliers have integrated fairtade gold into mill and casting products, the additional cost of a fairtrade wedding ring might amount to only $40. That isn't much for the story you can tell your customer, who is purchasing the most precious gold in the world.
Unfortunately, in North America, neither fairtrade or fairmined gold have landed as market forces. A big reason for this is the prominence of recycled gold.
Gold in North America
Originally, the use of recycled gold (branded by Hoover and Strong back in 2007) was a positive step forward the trade could take in response to the No Dirty Gold campaign. Over the last few years, numerous brands have adopted recycled metals to back their 'eco-friendly' stances.
However, compared to fairtrade gold, using recycled metals has no impact on mining whatsoever. Gold is used as an investment. Whether large-scale gold mining takes place depends on the amount of gold per tonne of rock and spot price. Hoover and Strong, which has always been at the forefront of ethical gold, now carries fairtrade gold in addition to recycled.
A jeweller who really wants to make a difference for small-scale miners has to seek out individual suppliers who understand the relationship between small-scale and jewellery. It is a process that can take time and market testing. While some very successful companies have made ethics the centre of their unique propositions, my experience as a pioneer in ethical retail indicates the product, first and foremost, has to be well priced and designed. Ethical sourcing acts as a 'halo effect,' defining the values of a company while differentiating it from its competitors.
Moral veracity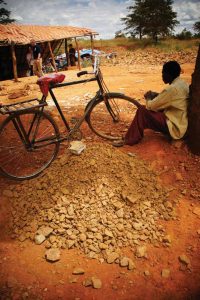 Having seen the suffering resultant from extreme poverty in my youth, I see connections others might not. It is difficult to forget witnessing small-scale miners in Kenya mixing gold and mercury with their hands, then burning off the mixture in frying pans before cooking their dinners.
Soon after my wife and I started our company, we launched a restoration project of a creek that had been damaged by decades of over-grazing. I thought, "The revenues from my company—from gold that could have been purchased from miners destroying part of the Amazon watershed—is being used to repair this river near my home."
How to conduct business knowing all of life is intertwined is an ongoing question I live with as I read about ice caps melting and oceans dying. We need to protect and preserve all life-generating systems for future generations. Certainly, looking for opportunities to align our economic decisions with broader environmental and social concerns is one of the most immediate and potentially impactful actions we can take.
We can't just think about tomorrow, or next week. It's about our children, and children's children. It's also about daring to think big and ask the question, "What's our 500-year plan?"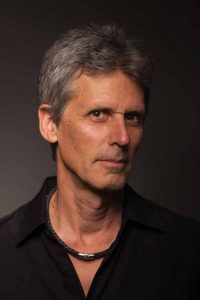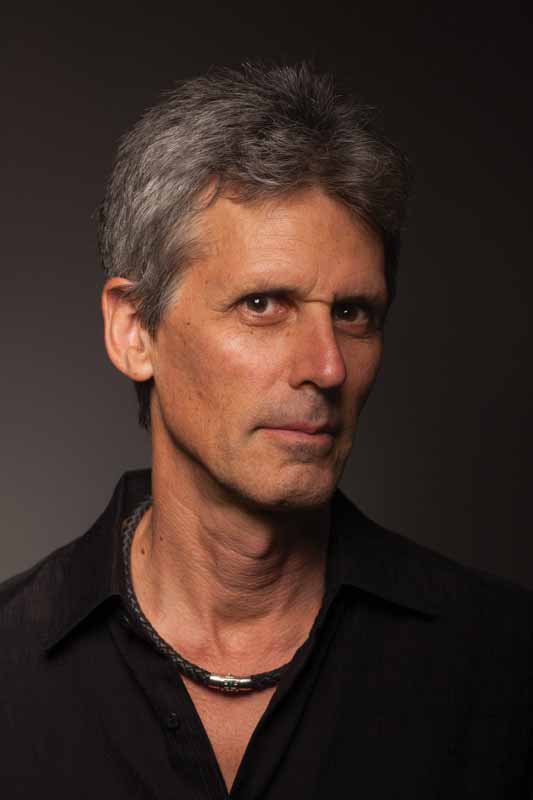 Marc Choyt is president of Reflective Jewelry, a designer jewellery company founded in 1995. He is also the only certified Fairtrade gold jeweller in the United States. Choyt has been honoured with several awards for his efforts to support ethical jewellery, which were often executed through Fair Jewelry Action, a campaign network that focused on ecological and human rights concerns. His upcoming e-book, Ethical Jewelry Exposé: Lies, Damn Lies and Conflict Free Diamonds, will be published online in late summer. Choyt can be reached on Twitter at @Circlemanifest or via e-mail at marc@reflectivejewelry.com.