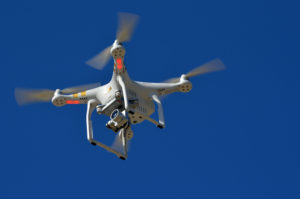 A new initiative in Canada's gemmological industry was announced at the Canadian Gemmological Association (CGA) Gem Conference in Vancouver last week. In an exploration focused on Nunavut's Baffin Island, drones will be used to search for sapphire and cobalt spinel.
Implementing this technology offers numerous benefits, including greater speed of exploration, explained Lee Groat, a University of British Columbia (UBC) professor of earth, ocean, and atmospheric sciences, who announced the plan.
"With shorter days and a tremendous amount of area to cover, these drones will help to cut down man hours," he said. "What used to take two weeks now only takes two to three days."
The presence of the gemstone itself is also exciting news for Canada, added CGA's president, Donna Hawrelko.
"Cobalt spinel is one of the rarest gemstones in the world due to its rich blue colour," she said. "Finding an abundance on Baffin Island would be a major coup for gemmology in Canada."
Hawrelko is also a gemmology professor at Vancouver Community College (VCC) and was recognized with an Award for Excellence in Teaching at the conference. The honour was presented by more than 30 B.C. gemmology students and recognized her more than 25 years of teaching experience.
To hear Hawrelko's take on CGA's past, present, and future, check out our interview with her here.