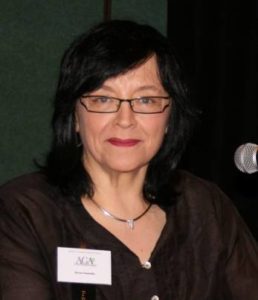 A Canadian gemmology expert is being recognized for her work by the Accredited Gemologists Association (AGA).
Donna Hawrelko, president of the Canadian Gemmological Association (CGA), is one of four recipients of AGA's 2019 Antonio C. Bonanno Award.
The accolade recognizes Hawrelko's accomplishments in supporting gemmological education and training, as well as her commitment to her students and to furthering gemmological knowledge in Canada and worldwide.
"This award means so much to me," said Hawrelko. "Being recognized by my peers is such an honour and I am so grateful for the acknowledgement."
The recognition comes only a few months after Hawrelko—also a gemmology professor at Vancouver Community College (VCC)—received an Award for Excellence in Teaching at CGA's 60th anniversary conference.
"The last few years have been momentous for gemmology in Canada," Hawrelko added. "Last year, we celebrated the 60th anniversary of CGA, and now we are kicking off 2019 with this great honour."
Hawrelko will be recognized alongside this year's other Bonanno Award winners (Alberto Scarani and Mikko Åström of Magilabs, along with researcher Dr. Karl Schmetzer) at the AGA Annual Dinner Gala in Tucson on February 6.