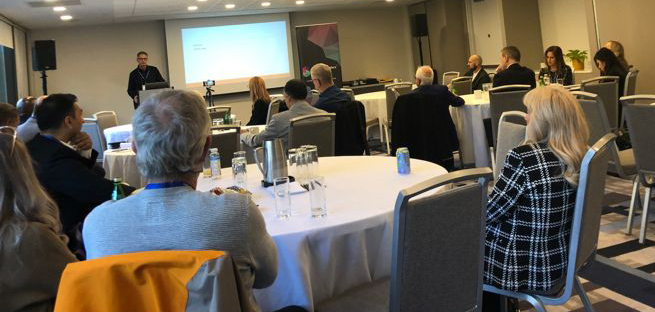 Members of the Canadian jewellery industry gathered at Hilton Toronto last month for the Canadian Jewellers Association's (CJA's) annual general meeting (AGM) and education day.
The event, which was the association's first in-person AGM in more than two years, saw discussions of the past year's business, as well as the direction CJA is headed in the upcoming year.
"Our AGM was an exciting, lively event, punctuated by personal connections, informative and significant discussions, shared stories and achievements, and familiar faces," says the association's communications co-ordinator, Nicole Larkin. "Attendees were guided through seminars on loss prevention, social media marketing, and retail strategy."
The meeting, held Oct. 24, also saw the presentation of CJA's annual awards:
Carmen Rivet (Bijouterie Rivet, Montréal), who served as CJA director from 2000 to 2006 and its president for the 2004-2005 term, received the Chairman's Award in recognition of her dedication, integrity, and commitment to the industry.
Duncan Parker (vice-president of Dupuis Fine Jewellery Auctioneers, Toronto), Jewellery Business columnist, past-president of Jewellers Vigilance Canada (JVC), and past-president of the Canadian Gemmological Association (CGA), received the Erol Paylan Memorial Award, recognizing his significant contribution to the Canadian jewellery industry.
Additionally, members of the Peel Regional Police were in attendance to receive the Crime Prevention Award in recognition of the force's efforts in solving a string of jewellery burglaries in Ontario's Peel Region and bringing the suspects to justice.
The AGM also ushered in the tenure of CJA's new chair, Angela Betteridge, president of Angela Betteridge Jewellery in Kelowna, B.C. A signatory to the Canadian Diamond Code of Conduct and a GIA Graduate Gemologist, Betteridge's career spans all facets of the industry, including grassroots diamond exploration and mining, sales of rough and polished diamonds to wholesalers and jewellers, advertising, marketing, sales staff training, and overseeing her own jewellery design studio. She has served as a director on CJA's board since 2017.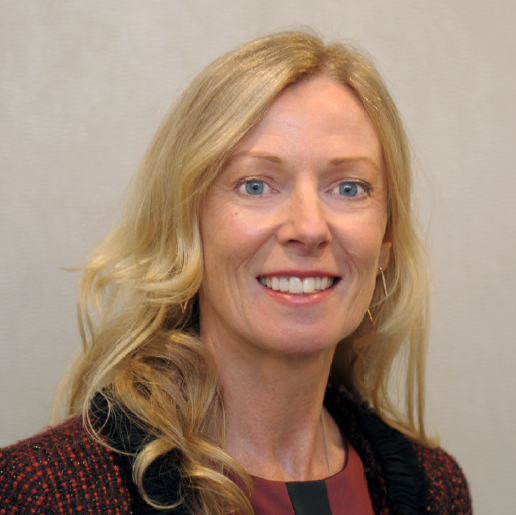 "The association succeeds because of its membership, and it must be an engaged membership," Betteridge says. "My cornerstone for the CJA over the next couple of years is relevance. How can we evolve and remain relevant in this world of exponential change? By listening, exploring, and acting on themes that are important to our members; providing membership benefits that impact the bottom line; continuing to be the voice of the jewellery industry; providing access to education for all members; forming strategic relationships with industry peers and learning from their best practices; and being curious and trying new ideas. It's a big ask, but we have the ability to succeed if we all work together."
Betteridge is joined on the board by the following:
Past chair: Gail Golberg (Custom Design by GG)
1st vice chair: Chau Lui (Paris Jewellers)
2nd vice chair: Geoffrey Beattie (Barclay's Fine Jewellers)
Directors:
Marco Pasteris (Birks Group) (Also member of executive committee)
Mark Devereaux (Jewelers Mutual Group)
Kevin Vantyghem (Vantyghem Diamonds)
Shant Purutoglu (Gem Lab Appraisal Services)
Heather Davis (Stellar Gem Services)
Keith Jack (Keith Jack, Inc.)
Tom Hart (C.J., Ltd.)