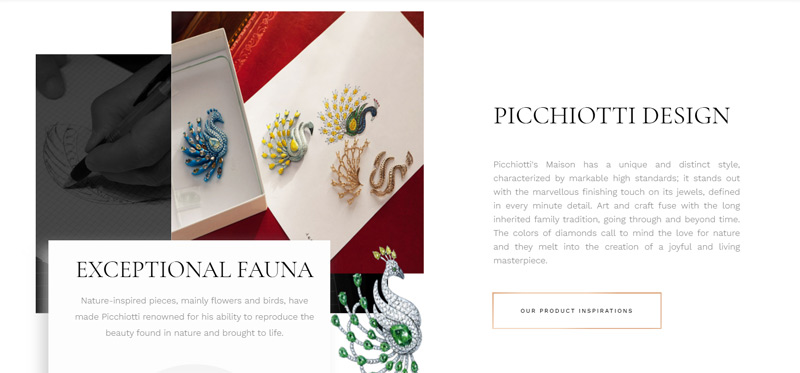 Striking a balance between satisfying modern purchasing needs and honouring storied tradition was the goal behind Picchiotti's latest offering.
The high-end Italian jewellery brand has launched a newly designed, fully dynamic website. The user-friendly interface aims to convey the 54-year-old brand's unique heritage and craftsmanship, Picchiotti says, with special emphasis on its patent-protected Xpandable collection.
The constantly updating site features an interactive chat function, as well as a GPS-enabled search engine and mobile-friendly store locator. The page also allows visitors to contact retailers or set an appointment for personalized assistance.
"With our beautiful and resourceful new website, we hope to tell the meaningful story of our brand and its heritage and to convey it in a very modern, user-friendly, and tech savvy way," says company founder, Giuseppe Picchiotti. "Our new retailer portal will help make our story easier for partners around the world to share with their best customers as well."
The site will also soon feature an all-new password protected B2B section for direct communication with the brand's retail partners. Buyers can request or check availability of specific pieces or process special orders, while marketing teams can access promotional materials for digital or print advertising, as well as social media posts.
To check it out, click here.