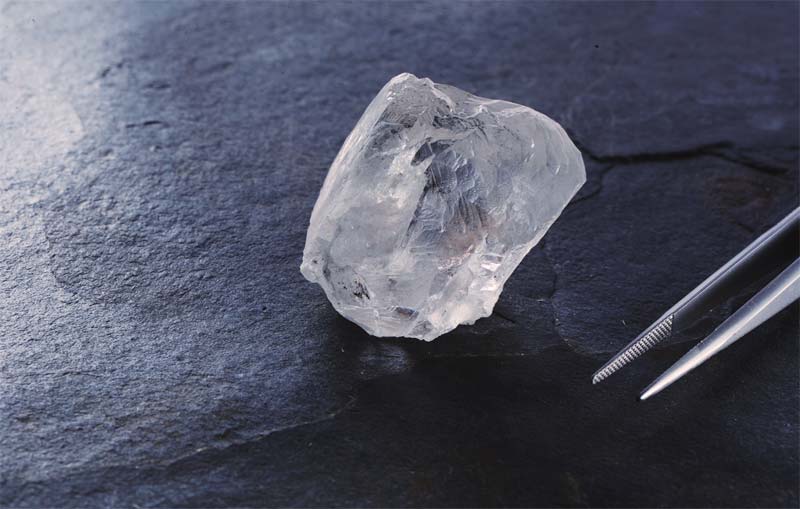 A 223-carat white diamond has been found at Lucara Diamond's Karowe mine in Botswana, marking the third gem larger than 100-carats uncovered at the site this year.
The Vancouver-based mining company will display the diamond, as well as the previous 240- and 127-carat discoveries, at Lucara's diamond tender closing on March 7.
"2019 is off to a great start, with several, high quality diamonds in excess of 100 carats having been recovered by mid-February—a testament to the strong, stable operating environment that has prevailed at Karowe since late 2018," said CEO Eira Thomas.