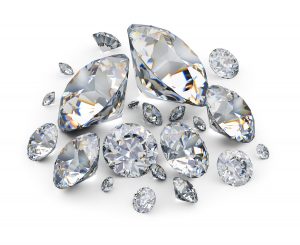 Mountain Province Diamonds is calling its sixth diamond sale of 2018 a success despite a slight decrease in per-carat price. A total of 334,751 carats were sold at the tender for an average price of US$66 per carat, down from the previous sale's average of US$85 per carat.
The company says this drop was spurred by a dip in prices for smaller diamonds, as well as its lower quantities of fancies and specials, rather than a decrease in attendance.
"Our sixth sale was well attended by customers despite the normal market slowdown that occurs in advance of the market's summer break," said Reid Mackie, Mountain Province's vice-president of diamond marketing.
The Gahcho Kué mine itself is continuing to perform well, with new production records set last month for both tonnes processed (299,150 tonnes) and carats recovered (709,106 carats). This means the mine is achieving a grade of roughly 2.37 carats per tonne, driven by diamond recoveries from the higher-grade 5034 kimberlite and Hearne pit.
Mountain Province was also successful in bidding for fancies and specials from Gahcho Kué's most recent shipment, which includes four large diamonds weighing 91, 83, 58, and 45 carats respectively.
"The sixth sale of the year saw another strong performance for Mountain Province Diamonds with all goods selling," said Stuart Brown, the company's CEO. "We continue to see strong interest in our fancies and specials and look forward to selling our latest excellent stones later in the year."