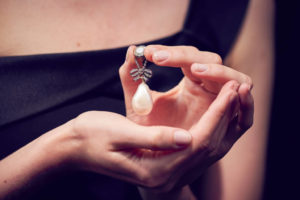 With numerous new records under its belt, Sotheby's is counting 2018 as a banner year when it comes to watches and jewellery.
The auction house marked its first milestone of the year in April, when the world's largest known round, D colour, flawless diamond fetched a per-carat price higher than that of any colourless diamond previously sold at auction.
Two more landmarks fell during the Royal Jewels sale in November. Sotheby's not only set a new record for the sale of royal jewels with a total of US$53.1 million, but also exceeded the auction record for a natural pearl, selling a piece from Marie Antoinette's collection for US$36.1 million.
The company's success in 2018 was not only limited to the realm of jewellery. Records were also set for watches, with Sotheby's selling a Patek Philippe perpetual calendar chronograph—its most valuable wristwatch ever—for US$3.8 million. This is the highest auction price ever achieved for a Patek Philippe watch of this reference number.
In total, 2018 brought Sotheby's US$414 million in total worldwide jewellery sales and US$88.5 million in watch sales. More than 80 per cent of the watch and jewellery lots offered sold, with 66 per cent of jewellery lots and 53 per cent of watches selling for more than the high estimate.
The auction house also increased its online presence in 2018, with the number of jewels sold online rising 53 per cent over 2017 and online watch sales growing 45 per cent. It will continue supporting this sector in 2019, pursuing new digital sale collaborations with watch and jewellery brands.