By Jacquie De Almeida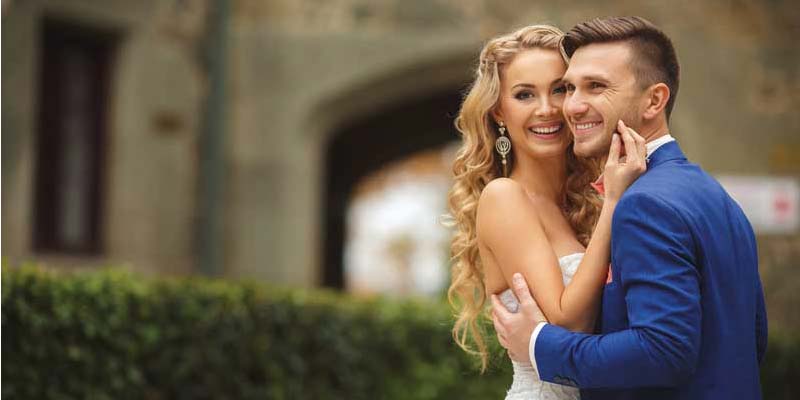 It used to be that getting engaged was something of a surprise, at least for the bride. Sure, she might casually mention her heart has always been set on a simple solitaire or maybe something on the vintage side. But these days, more and more women are not leaving it up to chance their guy gets it right. At least, that's what The Knot found in its 2015 jewellery and engagement study.
"Believe it or not, brides are taking an active role in their engagement, too," says its editor-in-chief, Kellie Gould. "In fact, more brides than ever are researching what they want in a ring and dropping hints to their husband-to-be. Our study even reveals a majority of brides know the cost of their engagement ring."
Among some of its more noteworthy takeaways, the study found 67 per cent of brides-to-be researched rings before getting engaged. Of these, 43 per cent used their mobile devices to browse ring styles, with 35 per cent of the respondents sharing ring ideas with their boyfriends.
Further, 51 per cent of women pointed out ring styles to their sweethearts while shopping, while 36 per cent told them outright what they wanted. And for those who felt a picture paints a thousand words, 11 per cent left ads or photos where their boyfriends would be sure to see them.
What did the men do? The study found they spent an average of 4.8 months researching bridal jewellery and 3.6 months to find the perfect engagement ring, visiting five retailers and looking at an average of 25 rings before making a purchase.
Of course, a round brilliant set in white gold or platinum is a classic look, but what might some of the more non-traditional brides be looking for? Is yellow gold pushing its white counterparts out of the case? Or are brides foregoing a white diamond for the splash of colour a gemstone brings?
We asked designers and manufacturers for their take on what trends they believe brides will be wearing at the altar this year.