Pass with flying colours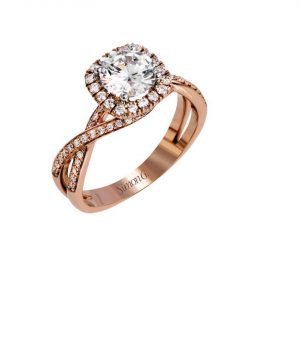 White metal has been a staple in the bridal category for the last few decades, but there was a time when yellow gold was the standard. Peer into the past and you're sure to find yellow gold engagement and wedding rings on the fingers of brides and grooms. And it's a preference that seems to be making a comeback.
"We expect the rising interest in yellow gold to continue through 2016, along with the increase in rose gold that we have been observing for several years," says Simon G CEO, Zaven Ghanimian. "Blush, pale pink, and pastel tones are a huge trend for spring with the announcement of 'Rose Quartz' as one of the Pantone colours for 2016. Rose gold incorporated in bridal jewellery is such a perfect tone for anything romantic and wedding-related."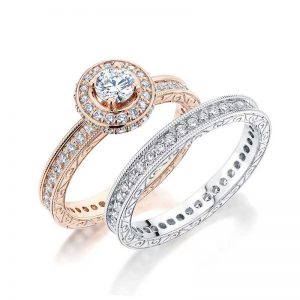 And if accents of yellow or rose gold on a white mount aren't enough to satisfy brides looking for a less traditional pairing, why not mix things up even more?
"We predicted and showcased mixing the metal colours, and brides-to-be now love it," says Freydi Neuwirth Traurig, vice-president of operations and marketing for Atlantic Engraving. "We're seeing brides wear a completely white gold wedding band with the 'wow pop' of a rose gold engagement ring."
The grooms are also opting for a dash of colour, Neuwirth Traurig says. "Most men only wear one item of jewellery: their wedding/commitment ring. To make the most of it, they are mixing metals and colours. Keeping it all precious with white, yellow, and rose, or mixing it up with styles featuring titanium with yellow gold inlay, for example."