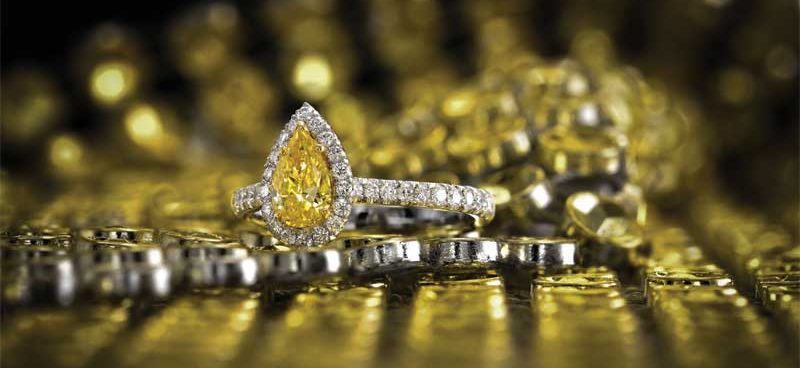 By Diana Jarrett
Love stories are as old as time itself, but today's jewellers keep love stories new with a fresh wave of imaginative bridal jewellery suited for a modern era. The exchanging of betrothal rings is an ancient tradition, but it wasn't until the 16th century that the concept found widespread acceptance. Yet, for centuries, precious stones set in these romantic symbols remained the exclusive domain of royalty.
While the urge to splurge on rings was quelled during World War I and the Great Depression, it regained momentum in the 1940s with De Beers' most recognizable ad campaign ever: 'A Diamond is Forever. Clearly, the world agreed.
Besides the obvious symbolism found in a diamond's beauty and durability, the mid-20th century mindset thought a diamond engagement ring was proof of the groom's financial ability to support a wife. Thereafter, the popular notion was that an engagement ring should cost one month's salary for the groom. More recent trending patterns dictate the engagement ring cost should represent two (or even three) months' salary.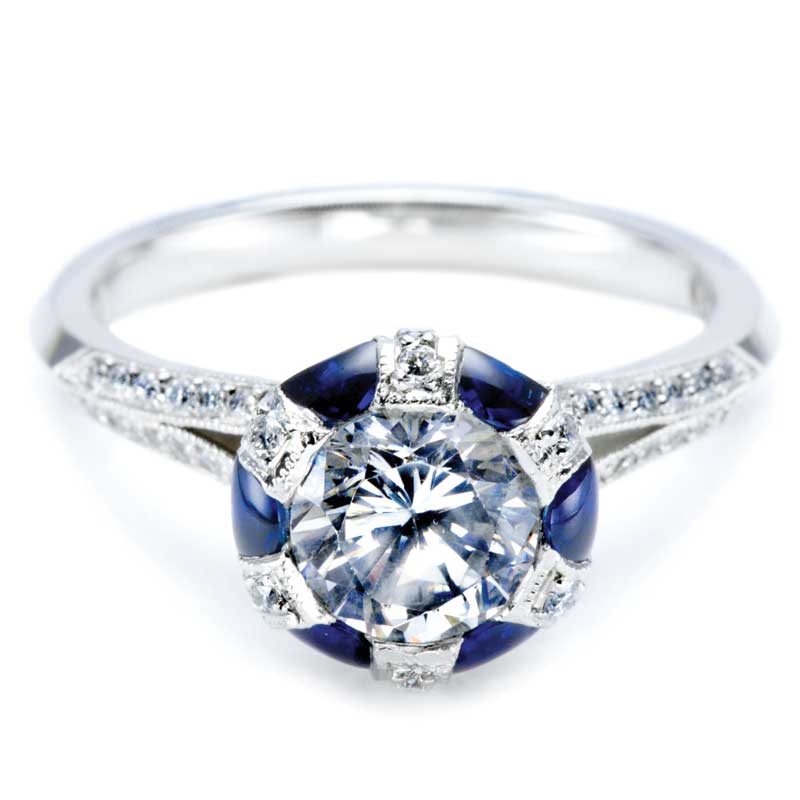 Let's get personal
Like everything else, bridal jewellery is in constant flux. Design and style are the two most glaring changes observed over the last decade within bridal, says David Knapp of sales and customer service at RNB Bijoux Jewellery.
Designer Etienne Perret, recognized for his innovative designs, says couples seek him out for unusual bridal jewellery. According to Perret, prices for wedding jewellery are sloping noticeably upwards. "We have seen the amount of money being spent on bridal go up somewhat, but all the money has gone into her rings," he says.
Reports in The Knot's 2016 Real Wedding Survey claim the average cost for an engagement ring has topped $7800. This reflects an uptick of five per cent over the data gathered in 2015. But, according to The Wedding Report, couples on average are shelling out closer to $4500.
No matter whose stats you're keeping track of, it's clear couples are spending more on their engagement rings today. The gap between these surveys' results may reflect differences with the demographics, ethnicities, and income levels of each survey's respondents.
Trending patterns are often powered by consumer demand, so savvy jewellers keep attuned to their core customer base. "More and more consumers are looking for unique designs that reflect their own special design signature, differentiating their purchase from everyone else's," says Richard Lewis, Leibish & Company's jewellery department manager. To support the robust movement, Leibish created a 'Design Your Own' capability on their website. "In fact, sales through this feature on our website have actually outweighed the pieces we hold in stock," says Lewis.